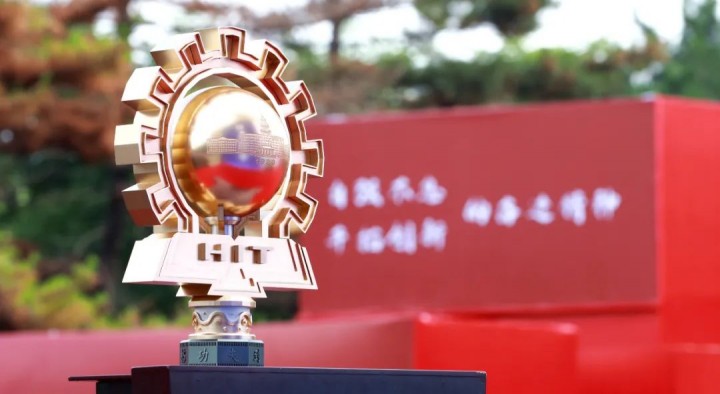 In a twinkling of an eye, it was time to bid farewell to the students again.
In this special graduation season,
The first graduates of Harbin Institute of Technology in the new century
Started their new life journey!
On the morning of July 6,
Graduates from all the three campuses of HIT gathered in the "Cloud"
For the last class before graduation.
In the presence of teachers, students, alumni and parents,
2020 Graduation Ceremony and Degree Awarding Ceremony
Held in the main building square.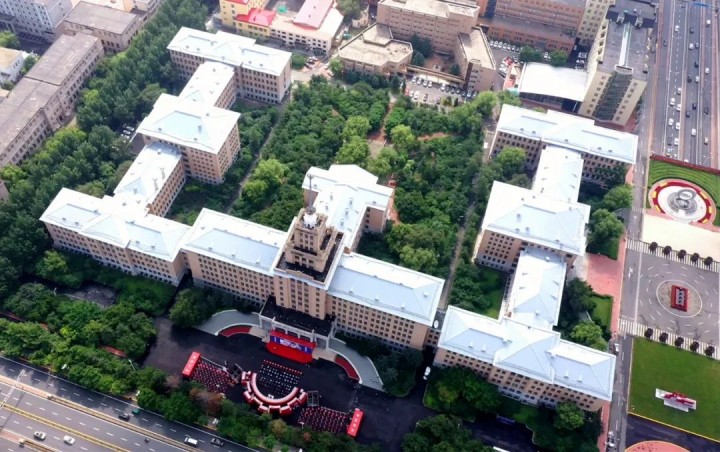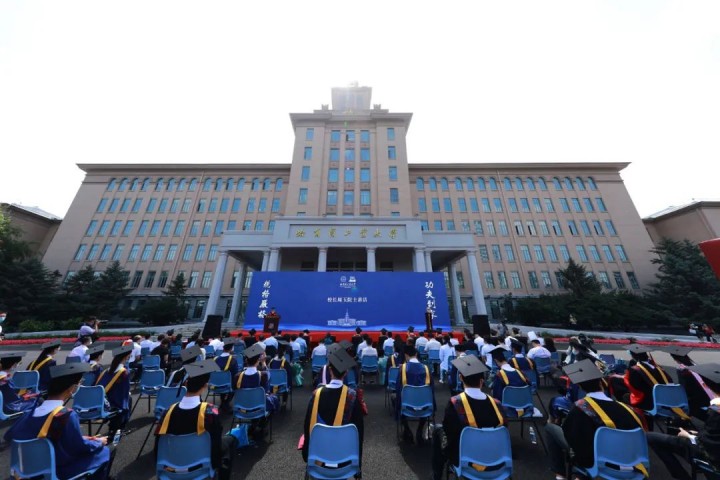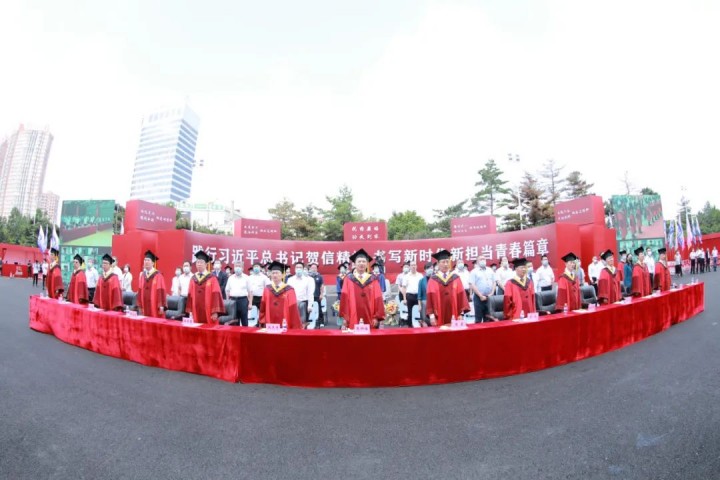 Graduation Ceremony at Harbin campus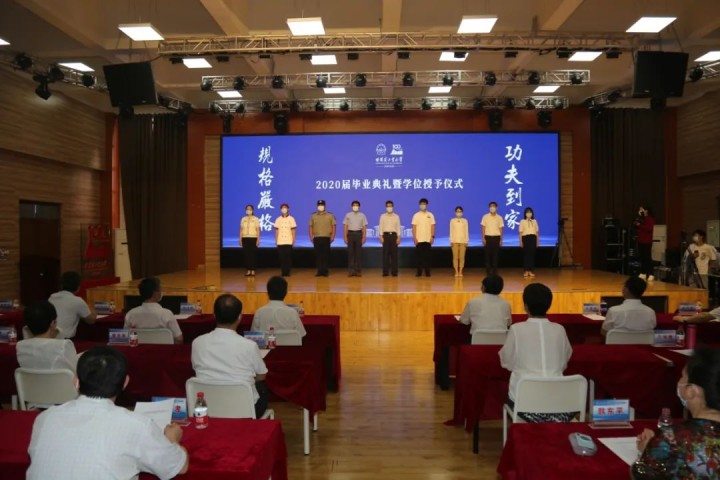 Weihai Campus Venue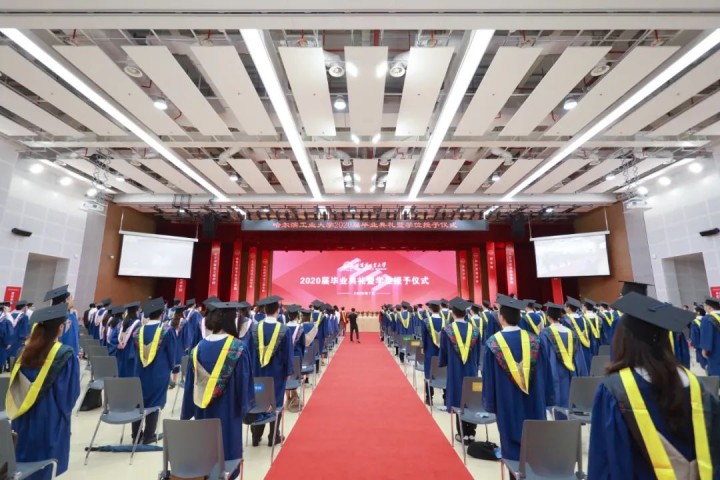 Shenzhen Campus Venue 
01 The Graduation Ceremony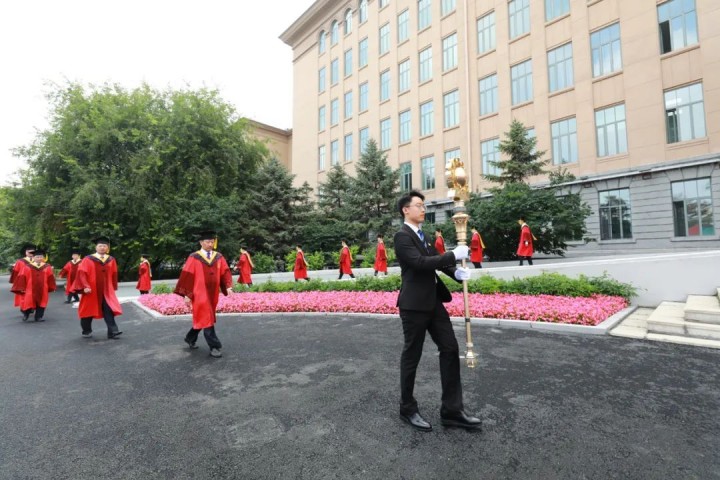 Under the guidance of academic scepter, the school leaders entered the venue
XiongSihao, Chairman of the University Council, announced the decision on the commendation of outstanding graduates of the class of 2020.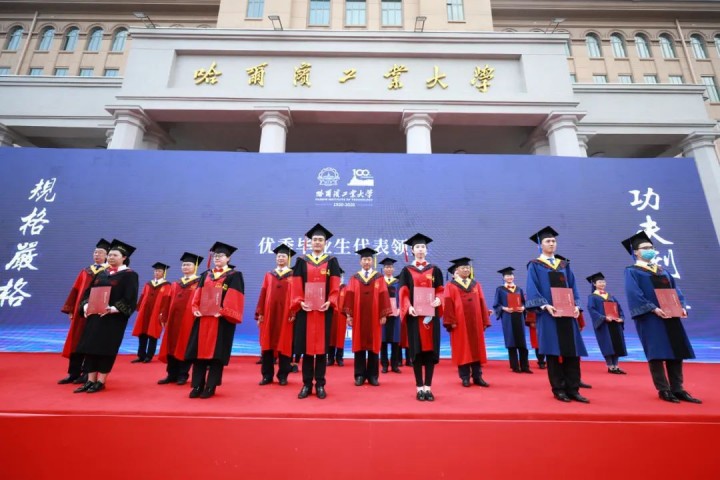 School leaders present awards to outstanding graduates.
Han Jiecai, Executive Vice President, announced
 "Decision of Academic Degree Committee of Harbin Institute of Technology
on the Award of Degree".
All the school leaders awarded degrees to the representatives of graduates with bachelor's, master's and doctoral degrees.
Online graduates were helped by their teachers or relatives and friends
to turn the tassel of trencher cap from the right to the left.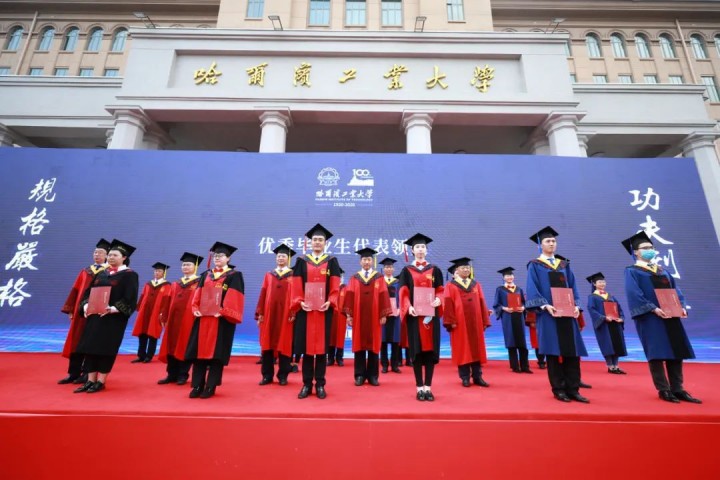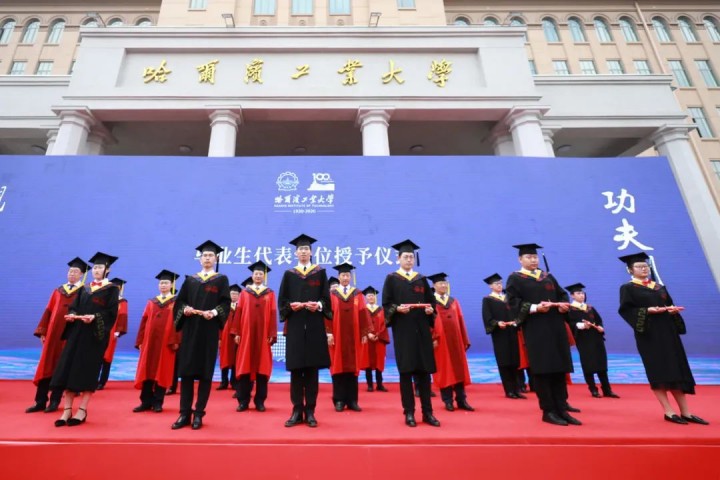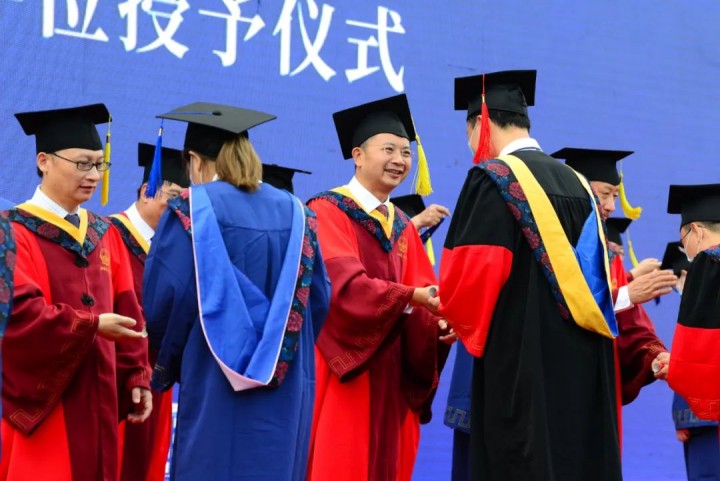 The school leaders awarded degrees to the representatives of graduates with bachelor's, master's and doctoral degrees.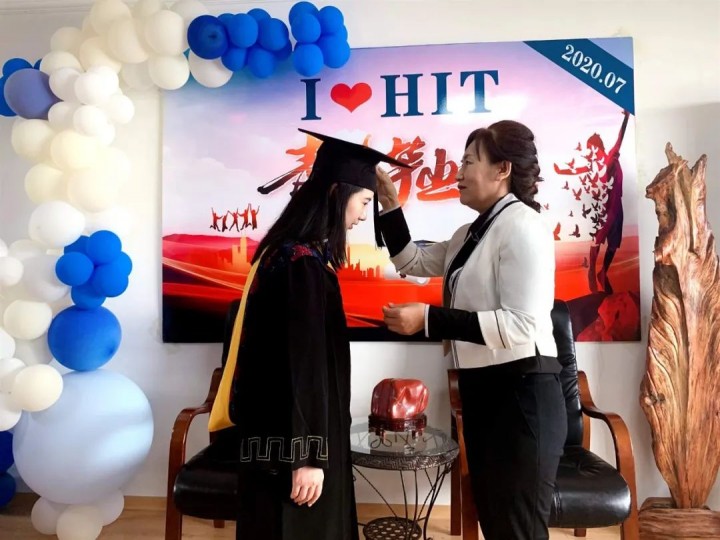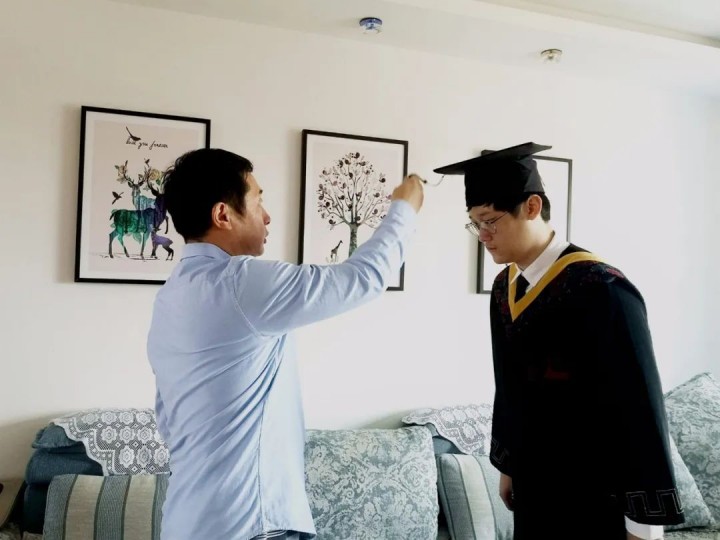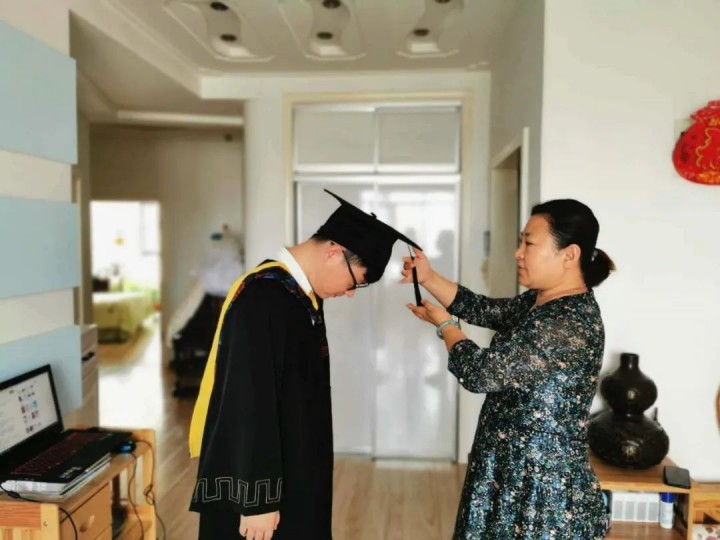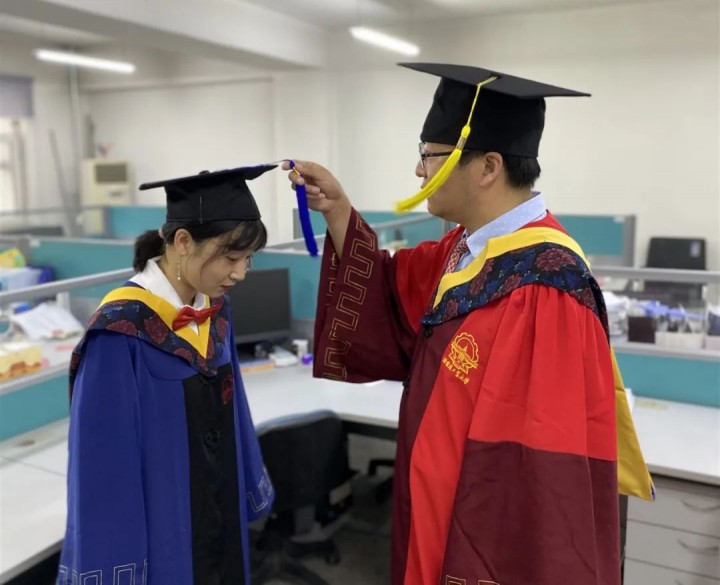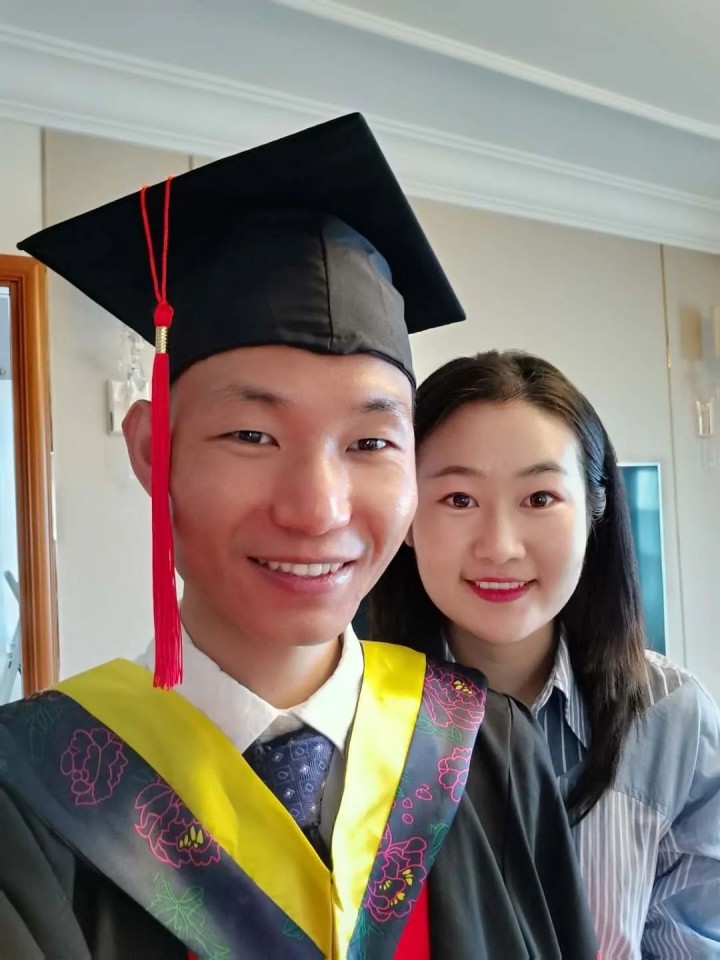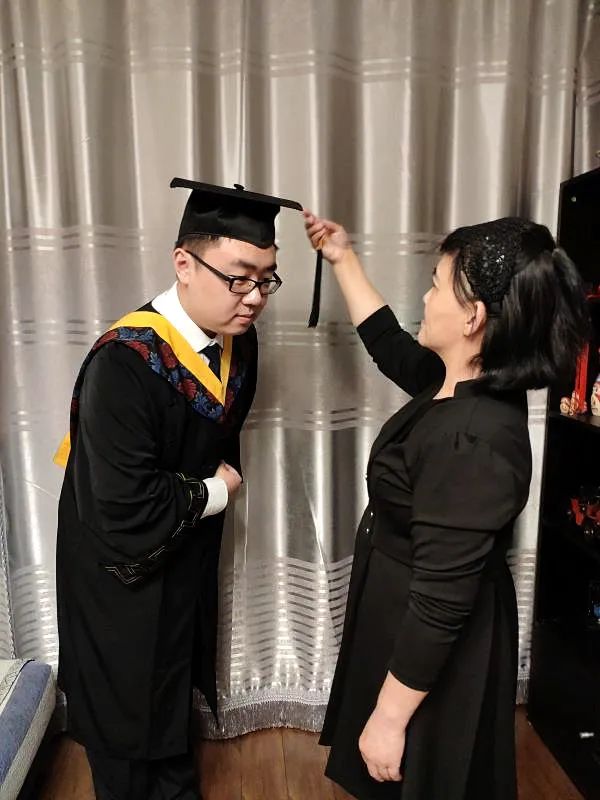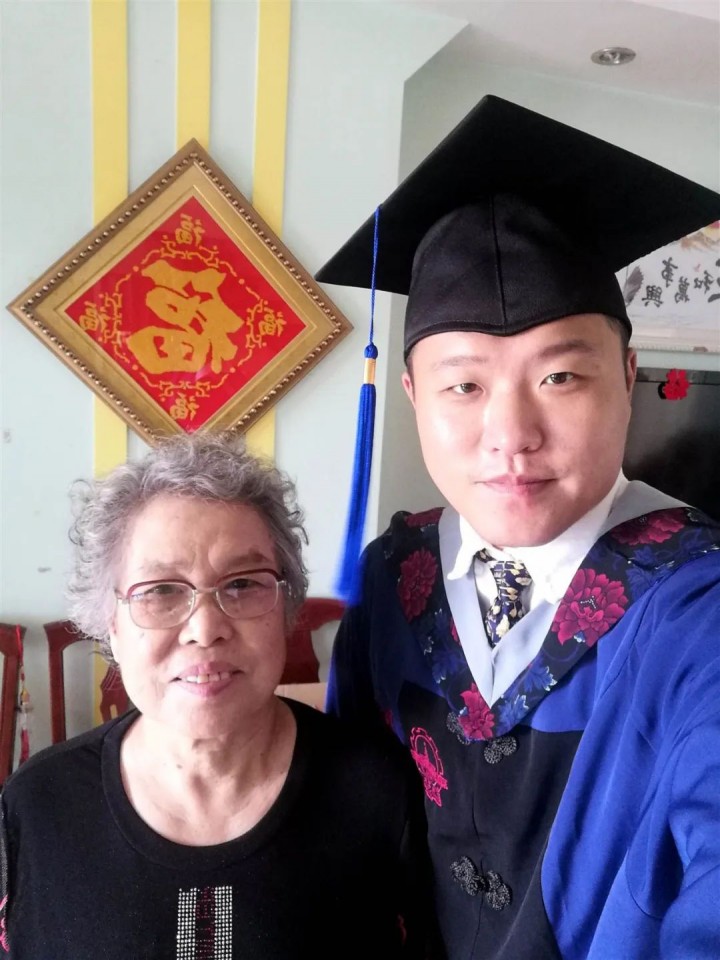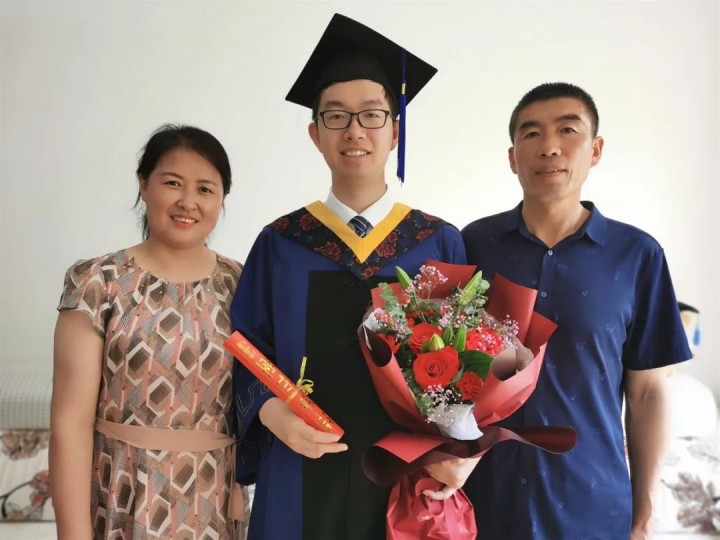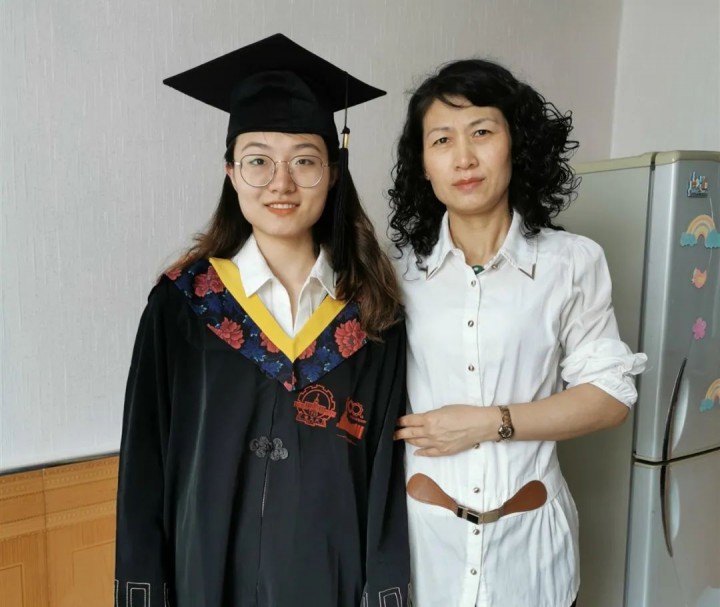 Teachers, relatives and friends help graduates to turn the tassel of trencher cap from the right to the left.
In this unusual graduation season,
The staff of all the three campuses of HIT charged ahead and worked hard
on their positions of online teaching, employment services, psychological counseling,
Security, logistic support and medical services etc.
To ensure that the class of 2020 can graduate successfully and get employed as soon as possible.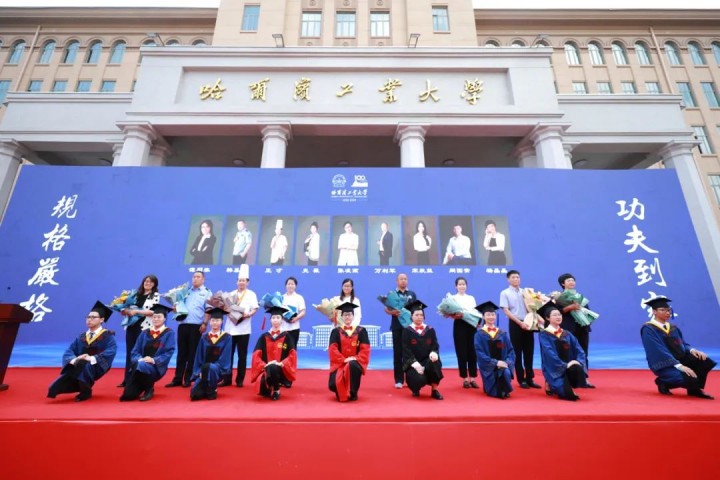 Graduate representatives presented flowers to faculty representatives to express their thanks.
02 President Zhou Yu delivered a speech
‍
In his speech, Zhou Yu, on behalf of all members of HIT, extended warm congratulations and good wishes to all the students, and expressed high respect to all the teachers for their careful guidance and hard work, heartfelt thanks to the parents of the graduates, and sincere welcome to all the guests and friends attending the ceremony online and offline.
Zhou Yu said that the year of 2020 is the year of HIT's 100th anniversary. I believe that on the day of our 100th Anniversary Celebration,you have followed the steps of the "online celebration" and "return to the campus" to participate in this " grand online event".A series of "fancy birthday celebrations",such as "initial resolution", "dream pursuing", "saluting", "struggling" and "voyaging", have attracted many netizens to watch our "online celebration live" and give their likes to our University. I believe thatevery one of you will certainly be proud of your alma mater for the achievements she made. Among them, the most exciting and inspiring thing for all the members of Harbin Institute of Technology must be the congratulatory letter from President Xi to Harbin Institute of Technology on her 100th founding anniversary. This is a great encouragement and spur to all teachers and students as well as alumni both at home and abroad. We willalways cherish this supreme honor, remember the entrustment, and never insult our mission.
Zhou Yu gave all the graduates some pieces of advice: As the president as well as a teacher of HIT, he put forward 8 points of hope to encourage all the graduates:
First, be a kind-hearted and noble person.
Second, be a person with lofty goals, sense of responsibility and courage to take on responsibilities.
Third, be a person who is persistent, single-minded, and able to withstand setbacks.
Fourth, be a helpful and compassionate person.
Fifth, be a person with a broad mind, a broad vision, tolerance and respect for others.
Sixth, be a civilized, polite, and cultured person.
Seventh, be an optimistic, open-minded, contented and grateful person who enjoys life.
Eighth, be a lifelong learner.
03 Teachers, Students and Alumni spoke at the ceremony 
Professor Liu Ting, Director of the Faculty of Computing, HIT, made a speech.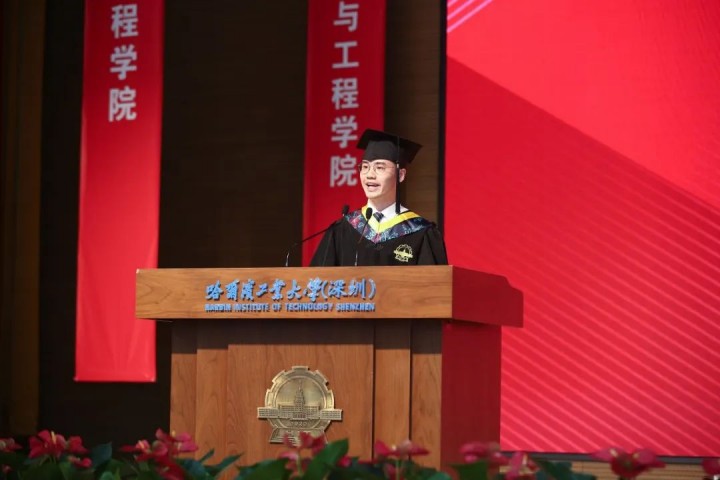 Duan Wendi, an undergraduate student of Shenzhen Campus, made a speech.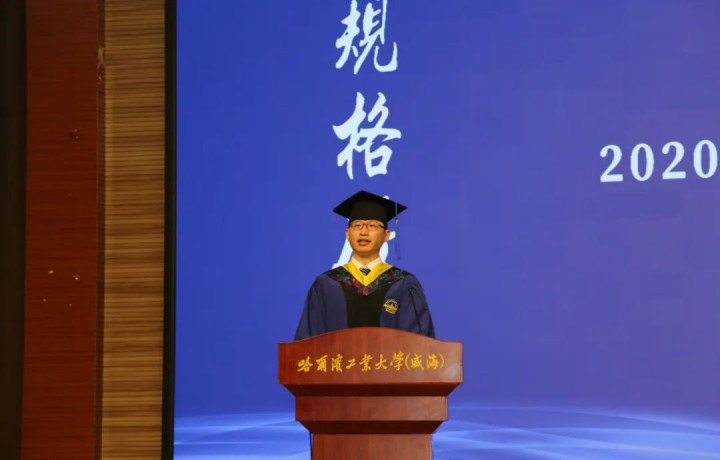 Luan Zhengxiao, a postgraduate student of Weihai Campus, made a speech.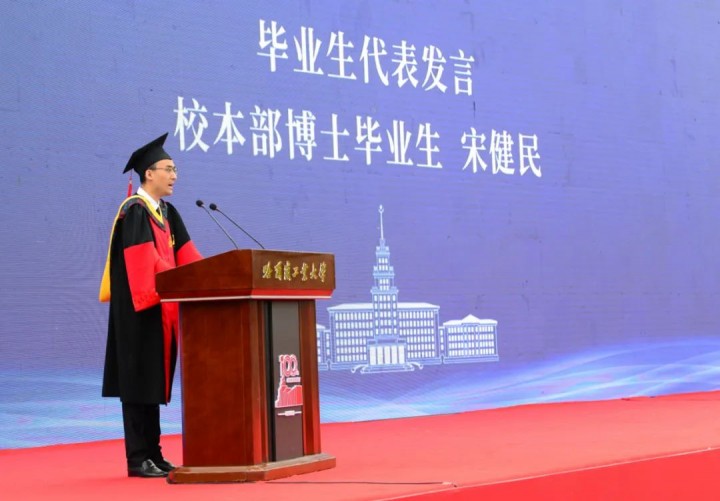 Song Jianmin, a PhD graduate of Harbin Campus, made a speech.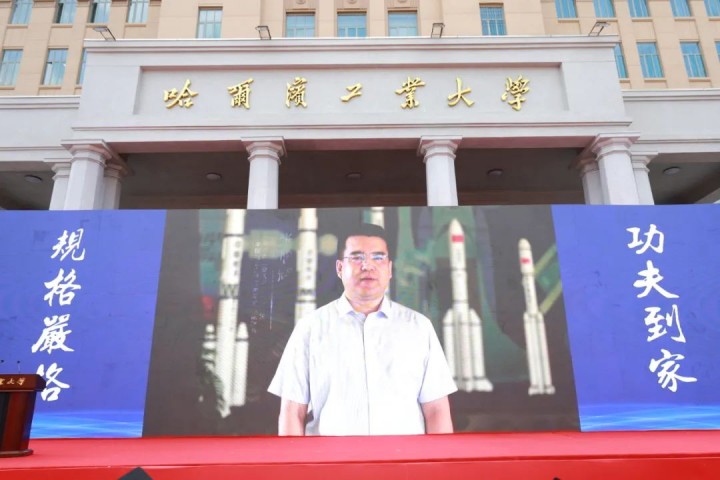 Alumni Zhang Xuhui, Vice President of China Academy of Launch Vehicle Technology, made a speech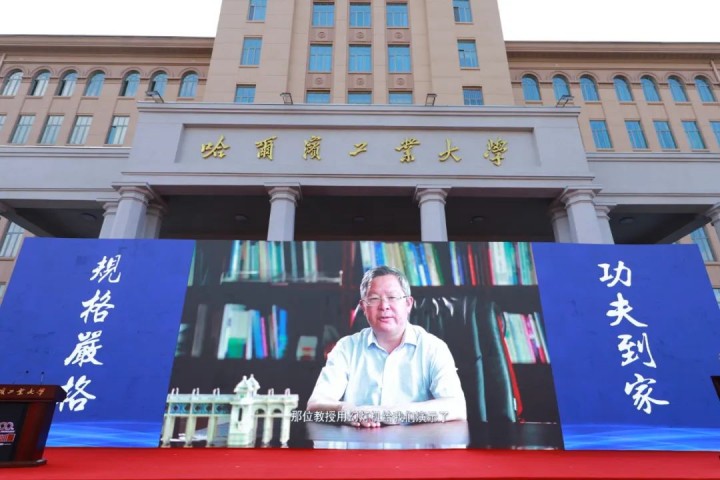 Liu Zhiming, Chairman of the Institude Council and Vice Chairman of China Railway Major Bridge Reconnaissance & Design Institute Co.,Ltd., made a speech
04 Graduation Highlights 
Here are some more highlights
 of the graduation ceremony
and the students' graduation photos.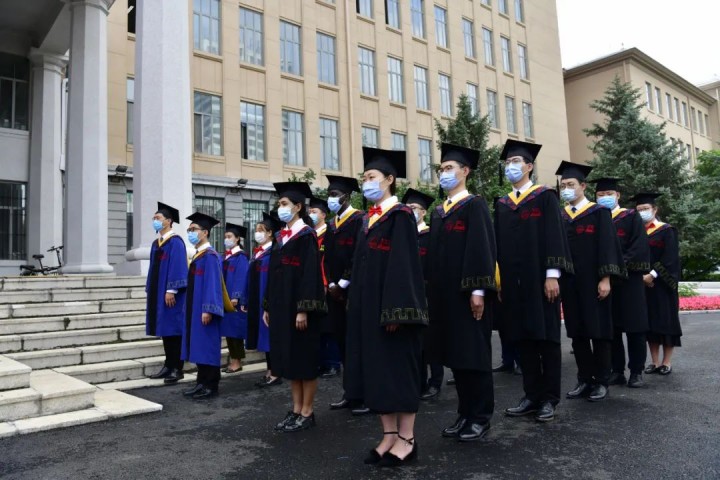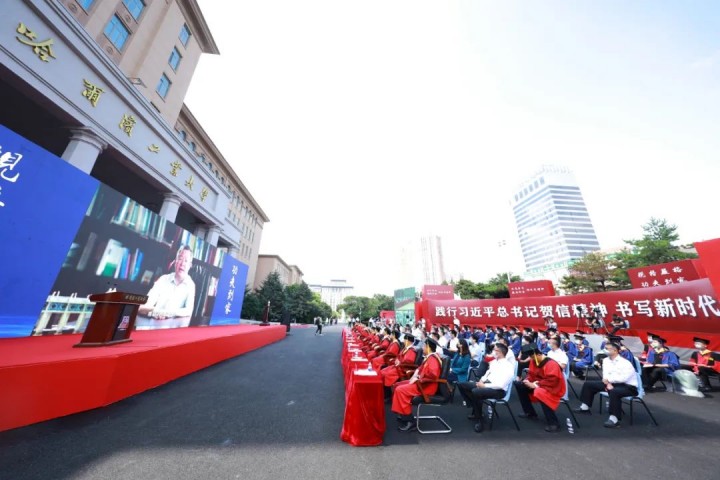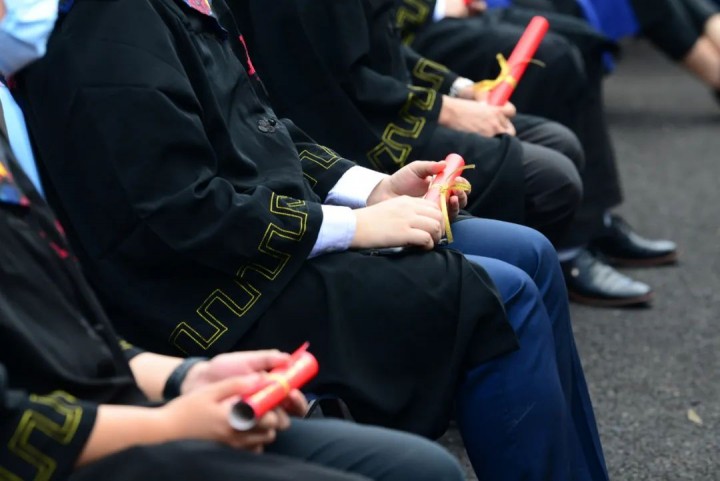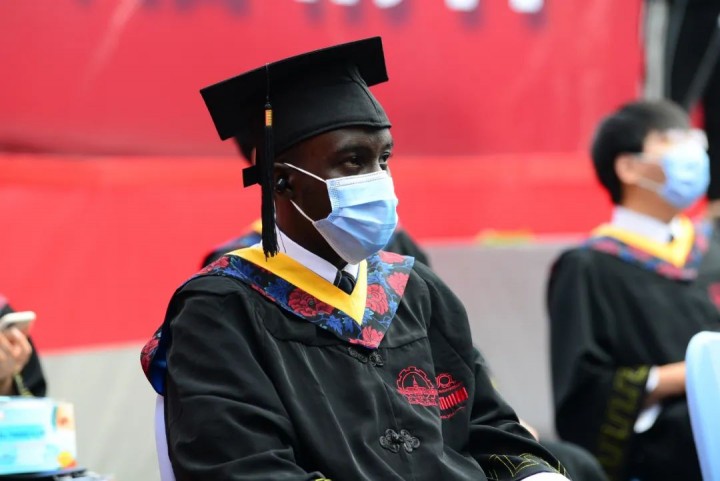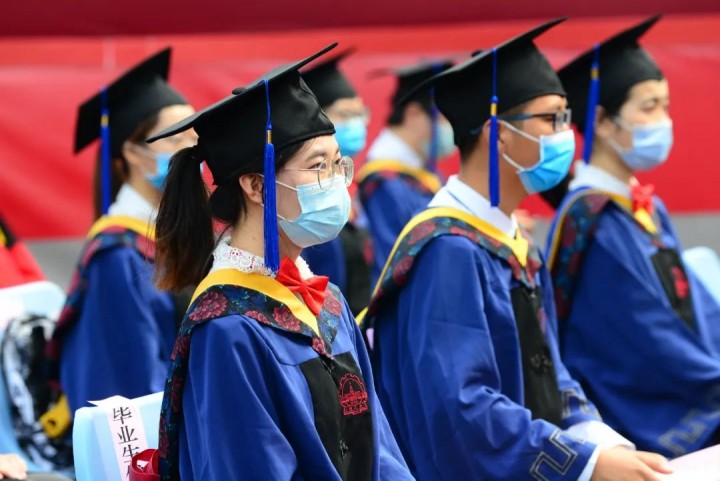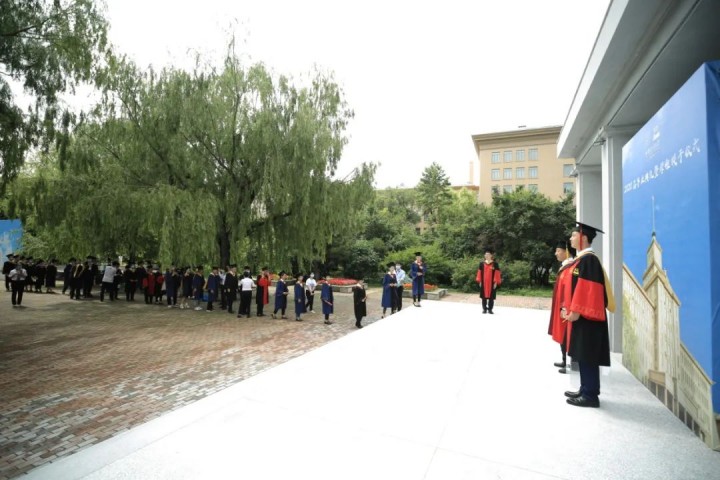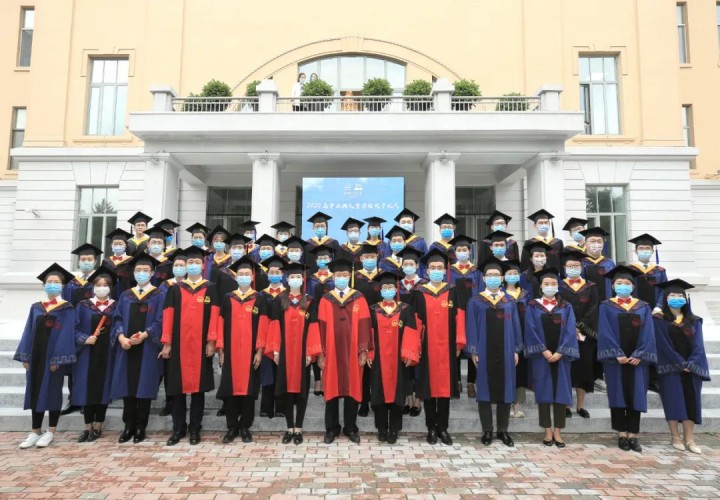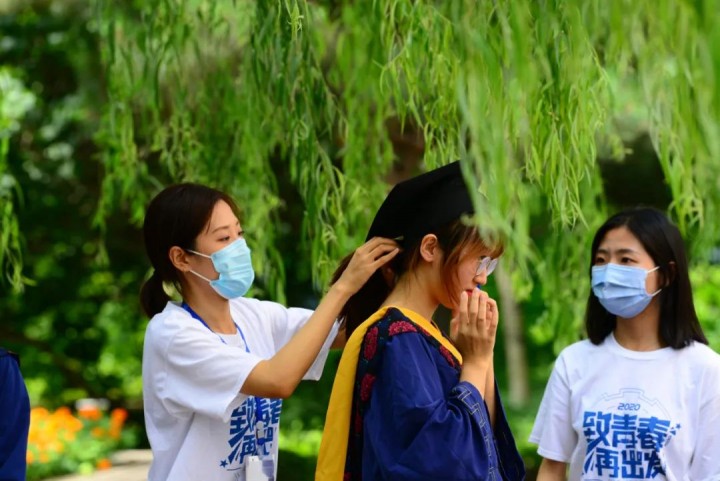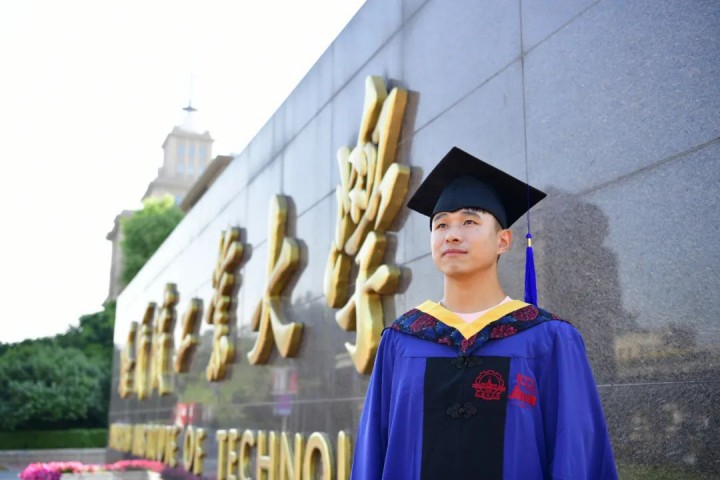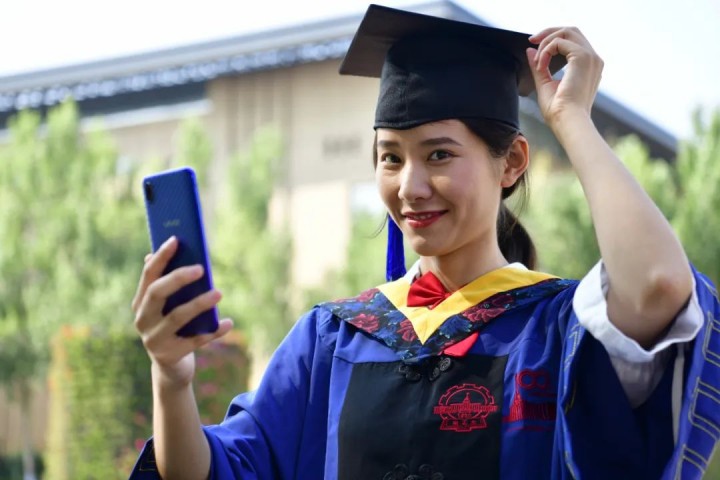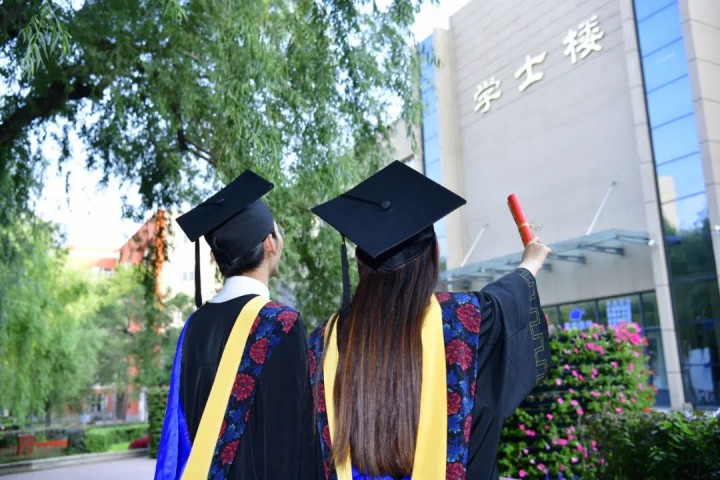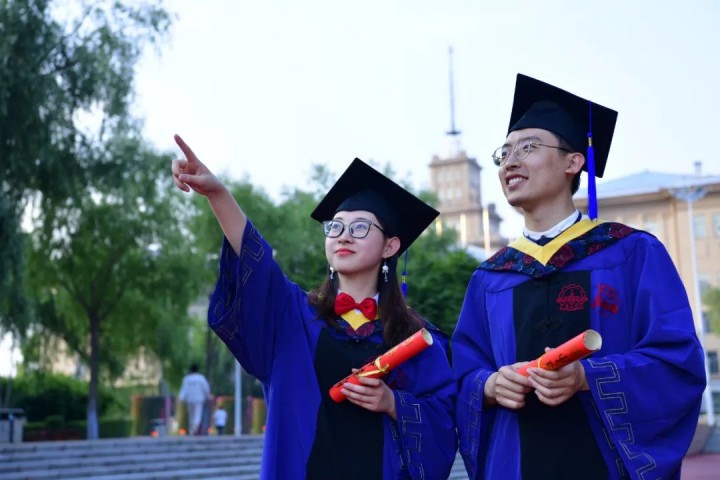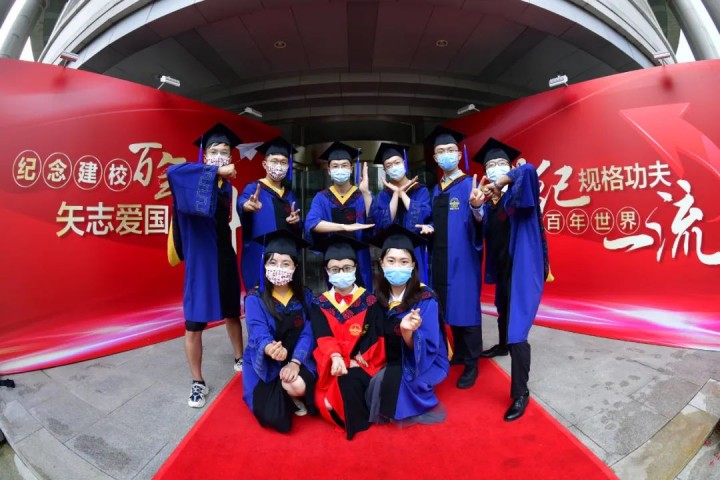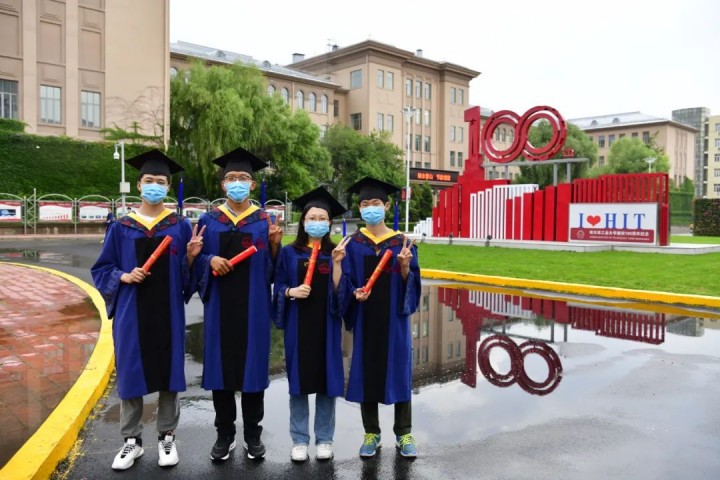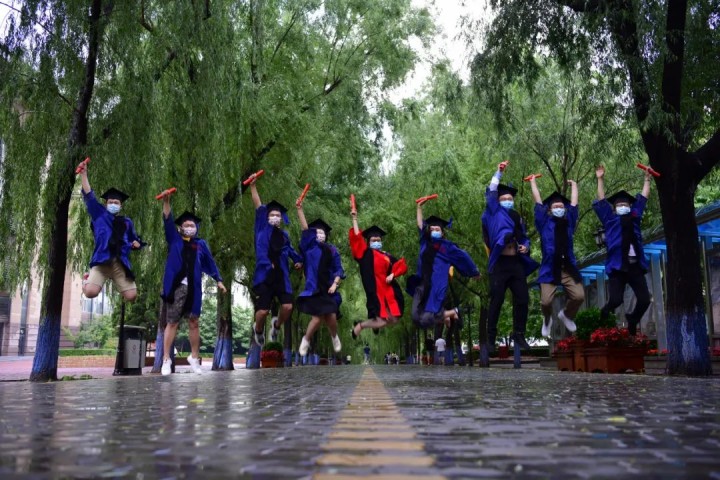 Finally
Best wishes to the Class of 2020:
Happy graduation and a bright future!
Text | Shang Yankai
Photo | Xin Ran, Liu Zhiqiang, Weihai Campus, Shenzhen Campus
Editor in charge | Shang Yankai
Editor on duty | Liang Yingshuang