What kind of experience is it to play football in ice and snow?
As one of the earliest universities in China, the "Snow Cup" football match of Harbin Institute of Technology is now in its tenth year.
The competition was co-sponsored by the Youth League Committee and the Sports Department and hosted by the Student Football Federation. The competitive and interesting competition has aroused the enthusiasm of the students. Let's review the wonderful moments of this year's competition.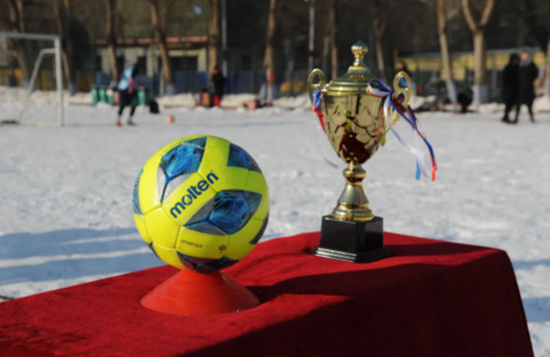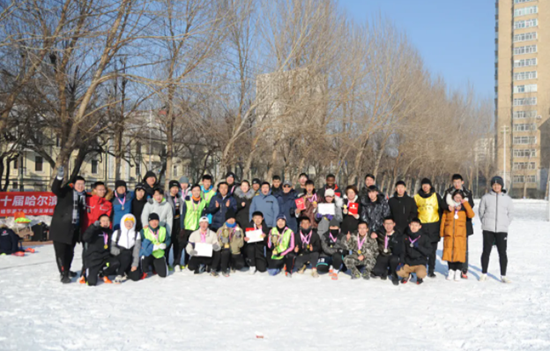 Contestants are wrapped in a thick cotton coat, wearing light gloves, tightening the loose shoelaces again and listen to the guidance of professional teachers.
Everything is ready before the game.
They are itching to have a going and encouraging each other.
Even the cold weather shall not stop their enthusiasm.
It is hard to ignore the excitement and joy on their faces.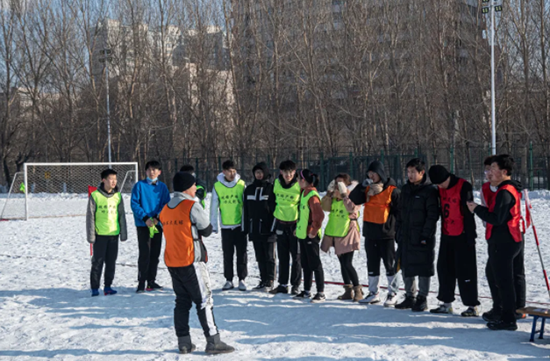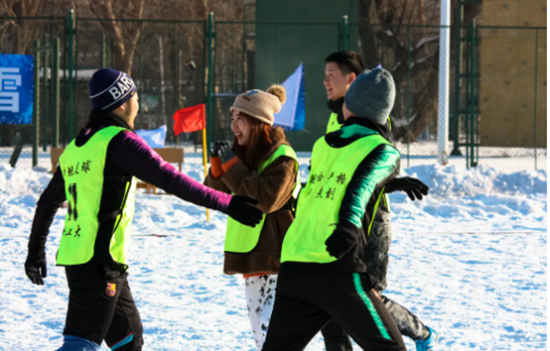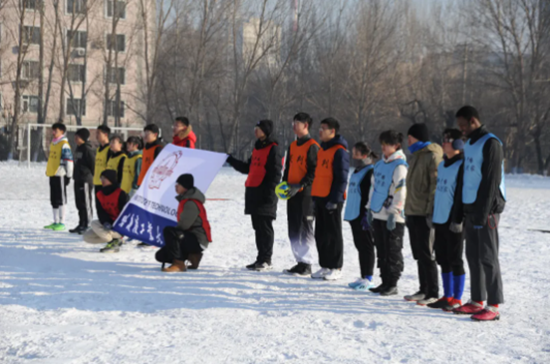 The thrilling game is on the show.
Look,
each group's players are trying their best to win the match.
The game is quite splendid.
Those who go straight to the door and win full house applause.
There are those who work together to win the victory.
There also exists contestant who makes concessions in order to gain advantages.
The contestants are on the field chasing each other with sweat.
Off-site audience,
they are also waving flags and cheering up for the athletes.
There is a happy scene inside and outside the stadium.
Everyone has already put the cold behind them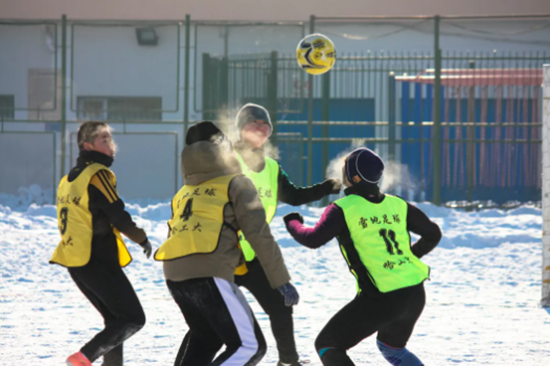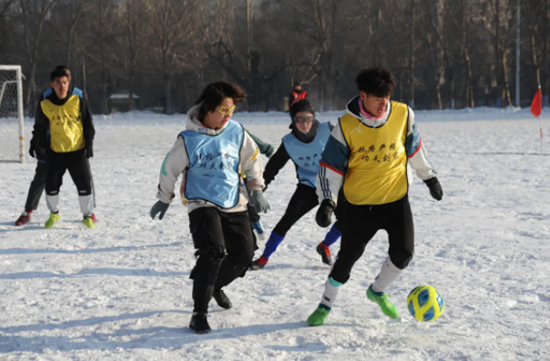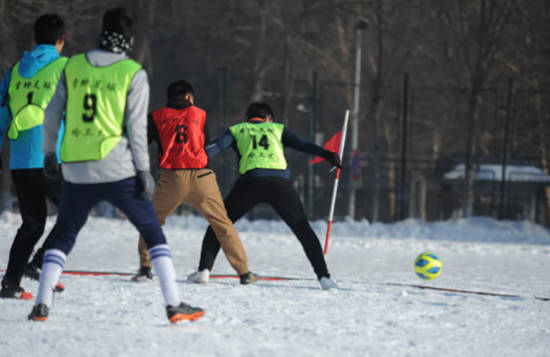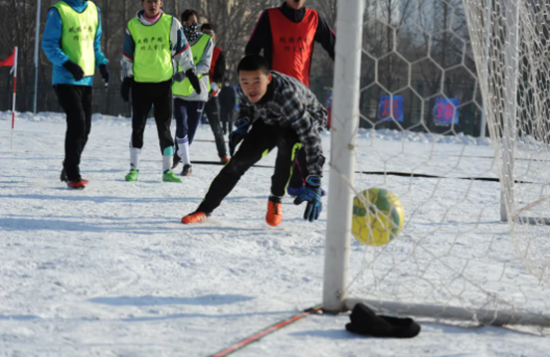 Snow football requires contestants not only to adapt to the special environment, but also to maintain good sensitivity and balance.
This challenging competition attracted students from different grades and majors to participate in the competition in groups.
There are two groups in the competition: mixed group and standard group.
33 teams signed up for the competition
A total of 33 games in 9 days
More than 200 goals
Ice and Snow Gesang Flower Team and Snow Wolf Dream Team won the mixed group and standard group respectively, and Jersey and Yingjun were elected as the best players.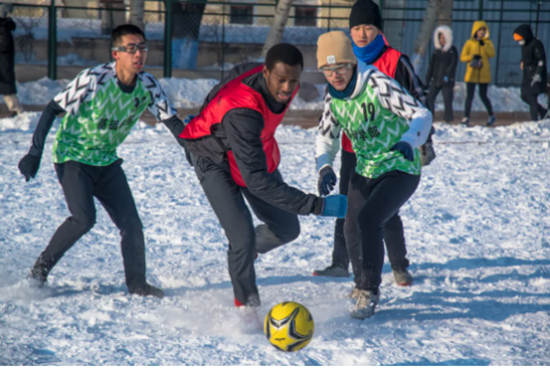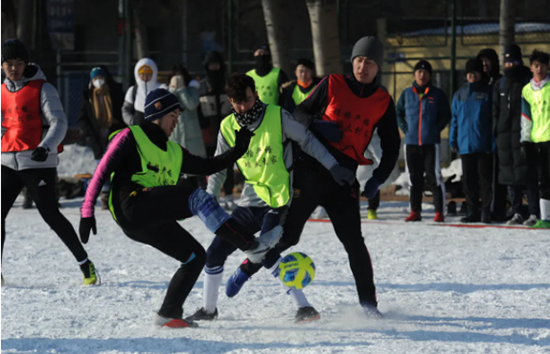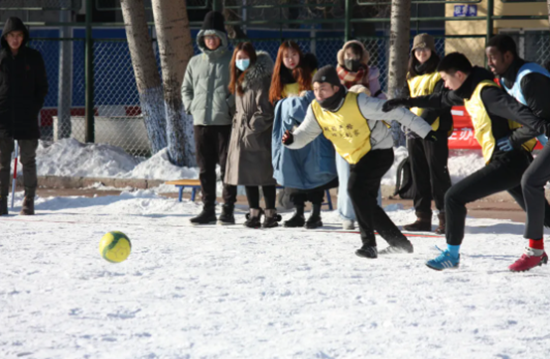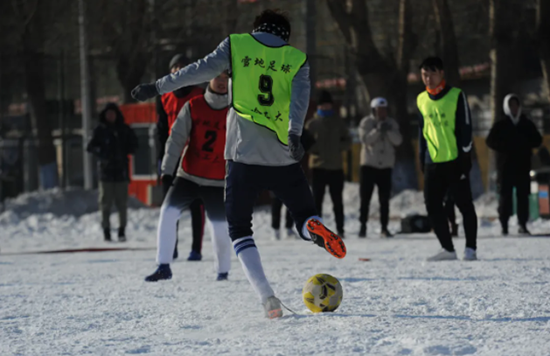 There are firm eyes, vigorous figures, flexible postures and steady gestures on the field.
Female athletes are excellent as their male athletes. All of these forms a beautiful scenery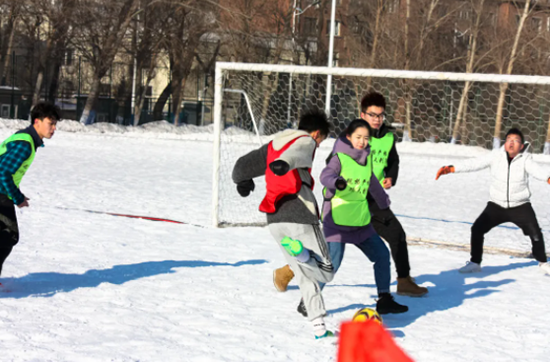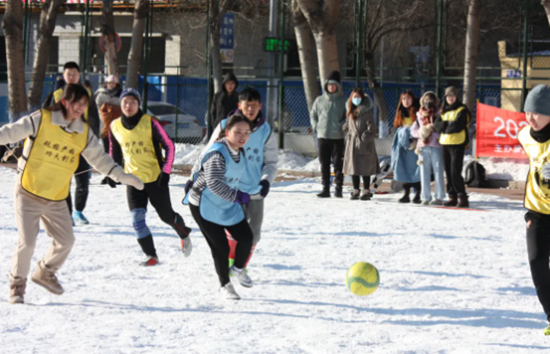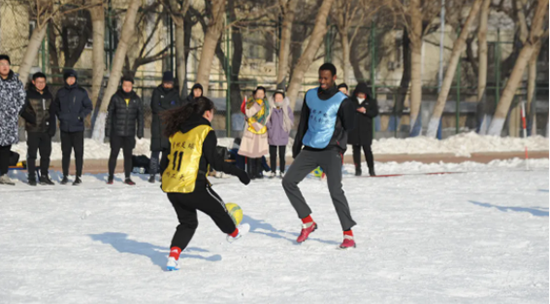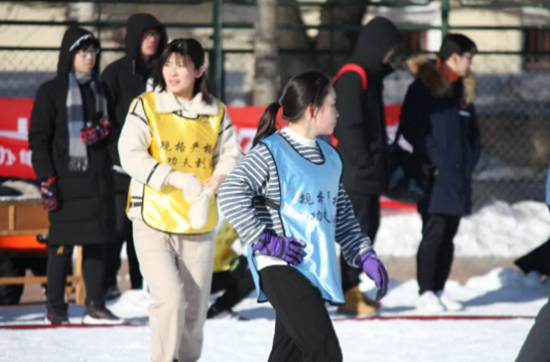 With the help of robots, scientific and technological elements are integrated into sports competitions, adding unique charm to the competition!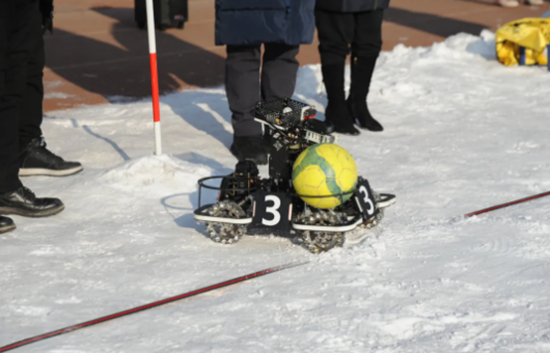 In our busy study life, it is a kind of happiness to relax with happy sports competition and break through oneself and become the winner in our own eyes.
We hope that more students can have an active participation of it.