On March 24, WAN Lijun, secretary and chairman of the All-China Federation of Returned Overseas Chinese (ACFROC) and his entourage visited HIT for investigation. The investigation mainly focuses on the systematic study and education on the history of the Communist Party of China by the Federation of Overseas Chinese, for better implementing the spirit of the"Two Sessions", and gathering the strength of the overseas Chinese community to make a contribution to the "14th Five-Year Plan". NIE Yunling (member of the Standing Committee of the Heilongjiang provincial Party committee and head of the United Front Work Department), SUN Yongwen (member of the Standing Committee of the Harbin municipal Party committee, head of the United Front Work Department and Deputy Secretary of the Party group of the Municipal Committee of the Chinese people's Political Consultative Conference), XIONG Sihao (Secretary of the Party committee of HIT), and ZHOU Yu (deputy secretary of the Party committee and President of HIT) attended the investigation.
WAN Lijun visited HIT Museum and reviewed the historical changes and development of Harbin Institute of Technology in the past one hundred years under the guidance of the commentator. He expressed his affirmation of HIT excellent educational tradition, profound cultural deposits and outstanding social contributions. In the State Key Laboratory of Robotics and Systems, WAN Lijun and his entourage listened to the report on the innovation achievements of the laboratory, watched the live demonstration of the robots with great interest, and interacted with the dexterous robot hands.
WAN pointed out that HIT has forged a close relationship with overseas Chinese since its founding. Many returned overseas Chinese teachers and students from the former Soviet Union and Japan have taught and studied here. After the reform and opening up, HIT seized the opportunity and worked hard to cultivate a large number of outstanding talents, and made important contributions to the development of China's aerospace, national defense and other fields. He said that the HIT Party committee attaches great importance to overseas Chinese Affairs, including the interests, wisdom, contributions and efforts of overseas Chinese. He hoped that the local ACFROC would give full play to the university's work on overseas Chinese affairs, unite the returned overseas Chinese and their families, and offer suggestions for the development of the university's various undertakings.
CHEN Mai (Secretary General and Office Director), LIU Qi (Director of Cultural Exchange Department of ACFROC), and GUO Qihua (Deputy Director of Information Communication Department), GUO Zhanli (Secretary and Chairman of Heilongjiang ACFROC); WANG Zhiming, (Vice Minister of the United Front Work Department of Harbin Municipal Committee), SHEN Jianping (Secretary of the Party Group and Resident Chairman of Harbin ACFROC), YANG Weitao (Member of the Party Group and Secretary General of Harbin ACFROC), AN Shi (Executive Deputy Secretary of the HIT Party Committee, Minister of United Front Work Department), and responsible persons of relevant units of HIT participated in the investigation.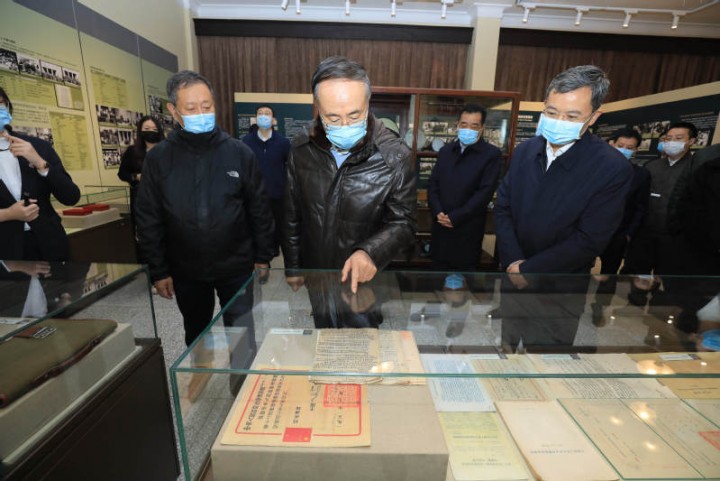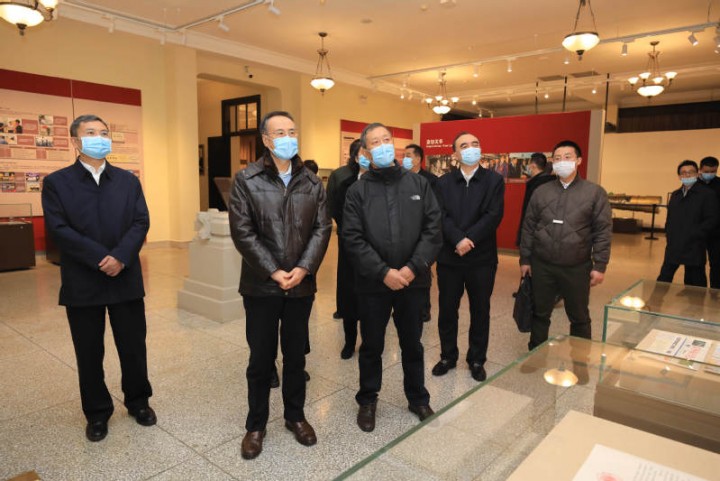 Photos of the investigation site