On March 29th, the 10th anniversary of Association of Sino-Russian Technical Universities (ASRTU) was celebrated online with the theme of "Exchanges in Science, Technology and Humanities—a decade's companionship". The celebration was hosted by ASRTU and jointly organized by Harbin Institute of Technology and Bauman Moscow State Technical University. High level officials from educational sectors of both countries attended the ceremony and delivered speech upon invitation, including LI Hai (Deputy Director of the International Cooperation and Exchange Department of the Ministry of Education, China), Raspertov (Deputy Director General of Russian International Cooperation Department of Science and Higher Education), Oshchepkov (Consulate General of the Russian Federation in Harbin), FENG Weiquan (Deputy Director-General of the Heilongjiang Provincial Department of Education), ZHOU Yu (Chinese Permanent President of ASRTU; President of HIT), Alexandrov (Russian Permanent President of ASRTU; President of Bauman Moscow State Technical University), Nikolayev (the sixth Russian Rotating President of ASRTU; President of Northeast Federal University), and XI Guang (Vice President of Xi'an Jiaotong University, the sixth Chinese Rotating President of ASRTU). What's more, LIU Hong (Chief Executive Officer of ASRTU China; Vice President of HIT) presided over the ceremony. Gensen (Director of the Department of International Cooperation of the Russian Ministry of Science and Higher Education), Rik van de Walle (President of the European Union of Higher Engineering Education and Research Universities; President of Ghent University, Belgium), Lars Kullerud (President of the University of the Arctic) and WANG Shuguo (President of the Silk Road University Union; President of Xi'an Jiaotong University) sent video congratulations.
LI Hai spoke highly of ASRTU's exemplary and leading role as the first of its kind in the Sino-Russian University Association. He said ASRTU got along with the global trend and it served to strengthen the cooperation between key engineering universities of both China and Russia, promoted the opening up and exchange of high-quality educational resources and complementary advantages, and contributed a great deal to the improvement of innovation capacity of the two countries.
Gensen highly affirmed the fruitful achievements of ASRTU in the fields of education, scientific research, culture and social activities development. He pointed out that ASRTU has formed a practical and effective operation mechanism to promote the colleges and universities of ASRTU to actively share experience, jointly implement talent development, scientific research cooperation and cultural exchange projects, and has made remarkable contributions to intercollegiate cooperation and young scientists training.
Oshepkov pointed out that ARSTU has closely linked the top engineering and technological Universities of Russia and China and the higher education exchange and cooperation in ASRTU has also strengthened the contemporary Russian-Chinese relations. He also said ASRTU has become an important platform for communication between outstanding scholars of Russian and Chinese academies.
FENG Weiquan said that ASRTU is an important platform for Heilongjiang Province to support science and culture exchanges among universities. ASRTU graduate school, Bauman Institute of technology of HIT, ASRTU Sino-Russian wisdom Valley and other platform construction have led the new trend of talent development, scientific and technological exchanges and school enterprise cooperation.
Alexandrov said that ASRTU not only enhanced the interest of youth in learning the language of the other countries, but also enhanced the friendship between the two countries by holding a series of useful activities such as the frontier science and technology academic conferences, organizing student competitions and assisting them with publishing their researches.
ZHOU Yu comprehensively summarized the excellent achievements of ASRTU in the past ten years, and further clarified the future development direction of ARSTU. In terms of talents delivery, ASRTU will promote the exchange of university students within the alliance, and promote the joint training of students of high-end compound talents; in terms of scientific research cooperation, it will build a high-level innovation and research base jointly run by Chinese and Russian universities, help experts within the alliance set up joint laboratories and jointly apply for major national science and technology research grants, and promote the deep integration of production, teaching, research and application; in terms of intercollegiate cooperation, ASRTU will continue to promote practical cooperation in educational science and technology between universities, promote the opening up and exchange of high-quality educational resources between the two countries, and expand the cooperation and exchanges with well-known international university alliances.
XI Guang pointed out that after ten years of hard work, ASRTU has become a widely recognized Alliance for cooperation and exchange in higher education. Under the leadership of the Permanent Secretariat of China and Russia, Xi'an Jiaotong University (the sixth Rotating President of ASRTU) will make every effort to provide a more convenient platform for the exchanges between the allied universities, and provide a better guarantee for the undertaking of the alliance activities. Relying on the science and technology innovation platform in western China, Xi'an Jiaotong University is actively promoting humanities exchanges and science and technology innovation between the two countries, actively creating conditions for two-way student exchange, innovation and entrepreneurship and university-enterprise cooperation and laying a stable foundation for the second decade of ASRTU development.
Nikolayev reviewed the activities that the Northeast Federal University has hosted and attended during the six years of its membership in the ASRTU, and expressed his sincere gratitude for taking over as the sixth Russian Rotating President of ASRTU for the next two years. He said that during his term of office, he would make use of the University's advantageous resources and work together with the Russian and Chinese allied universities to promote Russian-Chinese research and cooperation in the Arctic field and to create excellent conditions for the prosperity of ASRTU.
For "2020-2021 Sino-Russian Science and Technology Innovation Exchange Year" and to actively respond to the new challenges of international cooperation and exchange in the context of preventing and controlling the COVID-19, ASRTU has launched the "Online ASRTU Project", which enables the sharing of high-quality educational resources among the institutions in the Alliance through online schools, online exhibitions, online seminars and online lectures. During the event, Chinese and Russian guests entered the ASRTU Youth Dialogue Online Forum, where ASRTU youth representatives from 12 allied universities in 12 cities in China and Russia exchanged and interacted in various forms in the online forum, sending online blessings to ASRTU for its 10th anniversary.
It is reported that ASRTU, established on March 6th, 2011, is the first international university union led by HIT and the first of its kind in China and Russia. ASRTU has become an effective platform for exchange in the field of higher education within the framework of the China-Russia Humanities Cooperation Committee and the Sub-Committee on Science and Technology Cooperation of the China-Russia Premier's Regular Meeting Committee. To date, 68 elite Russian and Chinese universities have joined ASRTU. Since its establishment, ASRTU has held 77 large-scale humanities, science and technology exchange activities, with a total of nearly 5,000 students sent to Russian and Chinese institutions, benefiting more than 80,000 Russian and Chinese teachers and students.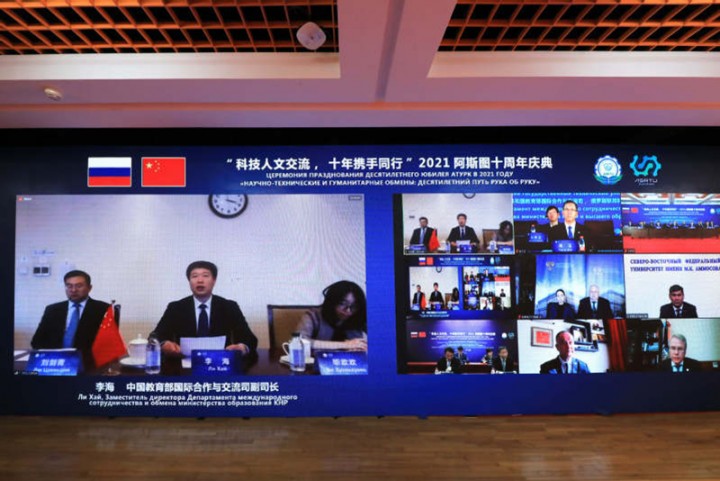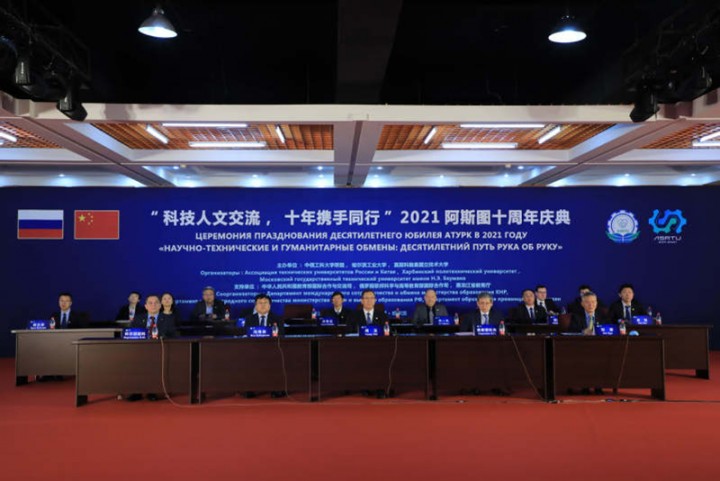 Photos of the Celebration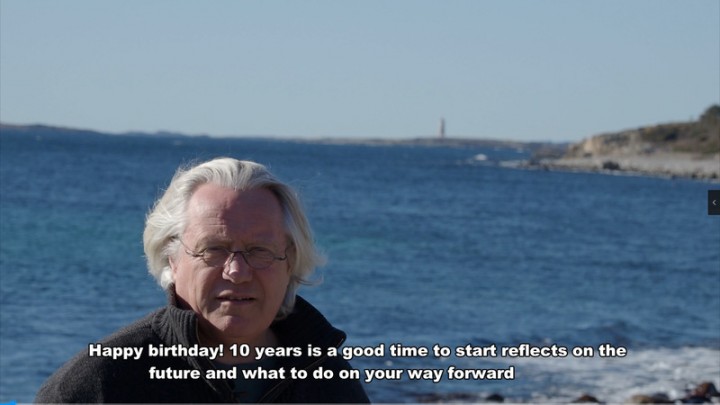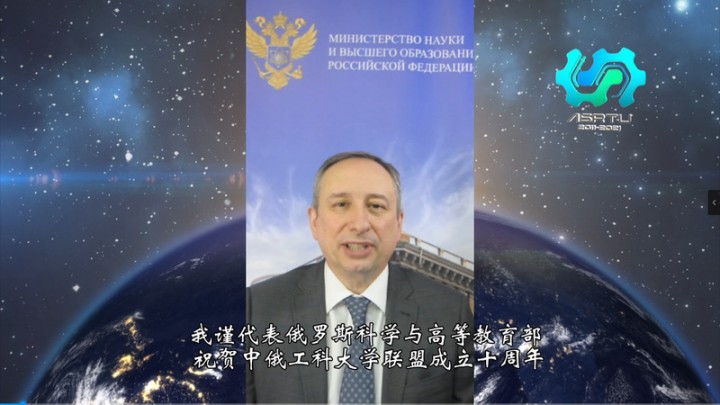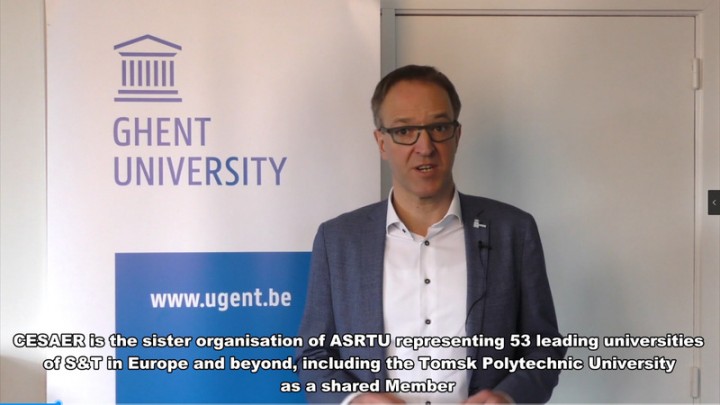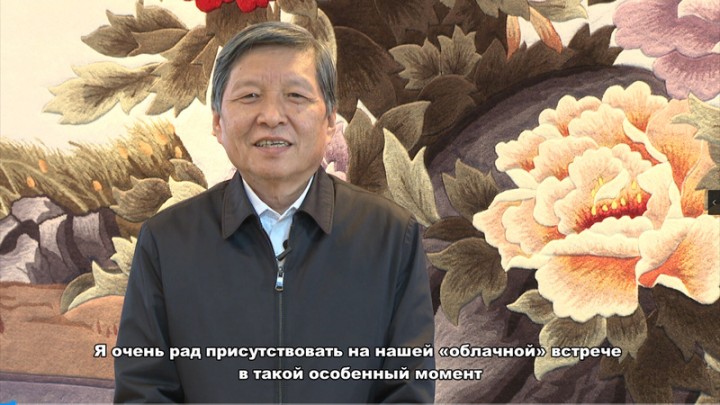 Photos of video congratulations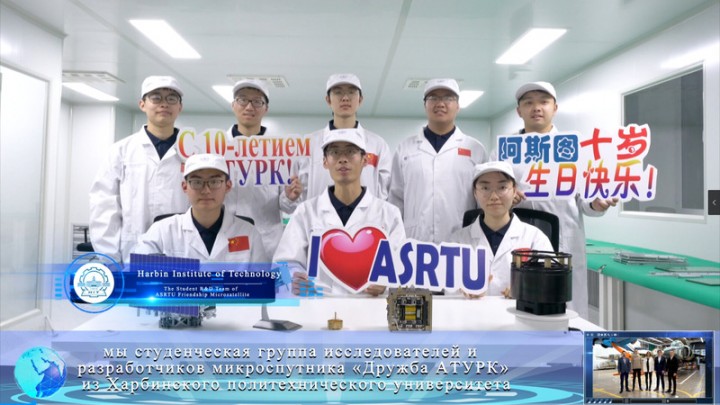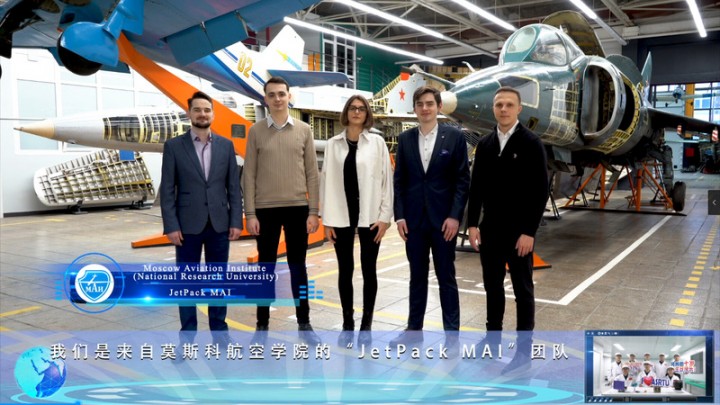 Photos of conversation between ASRTU students