In the afternoon, 3 September, 2021, Xiong Sihao, HIT's Secretary of CPC, and Han Jiecai, the President, greeted newly-arrived 2021 freshmen at the branch campus and student dorms. They communicated with parents and visited staff and volunteers at the orientation. They also had an on-site inspection on the nucleic acid testing at the stadium of the main campus. There they visited medical staff and volunteers. Along with them were Wu Songquan, HIT's deputy Secretary of CPC and vice President, Sunxue, Standing CPC Committee member and Director of the Organization Sector, and Shenyi and Fan Feng, Assistants to the President.
In the Main Building square of the branch campus, the group were comprehensively informed with the situation of students' registration and returning via the IT service center and the dynamic monitoring system for anti-epidemic and anti-peak returning in batches and phases.
While the group were visiting the orientation station for the minorities, which was serviced by volunteers from Quyongcuomu Workshop and Xinmeng (New-Dream) Workshop, Baima Cizhen, a Tibetan freshman from Ngari, just arrived.
Xiong Sihao asked with care, "Did you come here by yourself? By air or by train?" He also said, "Don't worry if you have difficulties in life or in study. You may seek help anytime from the university, teachers, or counselors."
"Welcome to HIT! From today on, you are one member of the HIT family. Hopefully, you will achieve academic attainment and make your contributions to your nation and hometown in the future," said Han Jiecai with a smile.
"I was ecstatic! I met the Secretary and the President upon entering the uni's gate," said Baima Cizhen happily. The fatigue out of a journey that cost four days and three nights, which was more than seventy hours long, seemed to have disappeared right at that moment.
The group then toured around individual school's registration desks. They inquired about the numbers of freshmen and the registration processes. They communicated with faculty directors, class headteachers, counselors, and student volunteers with appreciation for their dedicated service. They were particularly pleased upon hearing that some newly-enrolled freshmen also joined the volunteering team. They encouraged students to adjust themselves to the novel university life, help each other, and start a new voyage hand in hand.
At the service desk of HIT's Education Development Foundation and the Student Green Channel, Xiong Sihao and Han Jiecai perused how students with financial difficulties were supported. They distributed "Package with Affection" to freshmen, which contained essential supplies and anti-epidemic materials. They advised students "not to be afraid of challenges because HIT is the home."
"Where are you from?" "Which major are you in?" "Getting essentials ready for living here?" "Are there sufficient places in the dorm?" In Room 241, Dorm Building 5, Xiong Sihao and Han Jiecai checked living facilities, and meanwhile, chatted with Cheng Shengnan and Li Guangyao, students from the Honors School of HIT. They encouraged the students to value the life of living with roommates and the friendship with classmates. They also advised the students to communicate with teachers and senior fellows for collective growth and beautiful future. In the dorm building, Xiong Sihao and Han Jiecai also communicated with parents of freshmen, showing appreciation to the parents sending their outstanding children to HIT. On behalf of the university, they expressed that the parents could be rest assured to have their children studying at HIT.
On September 1st, Wu Songquan, HIT's deputy CPC Secretary and vice President, together with Shen Yi, Assistant President, have inspected the orientation work and greeted new postgraduates of 2021.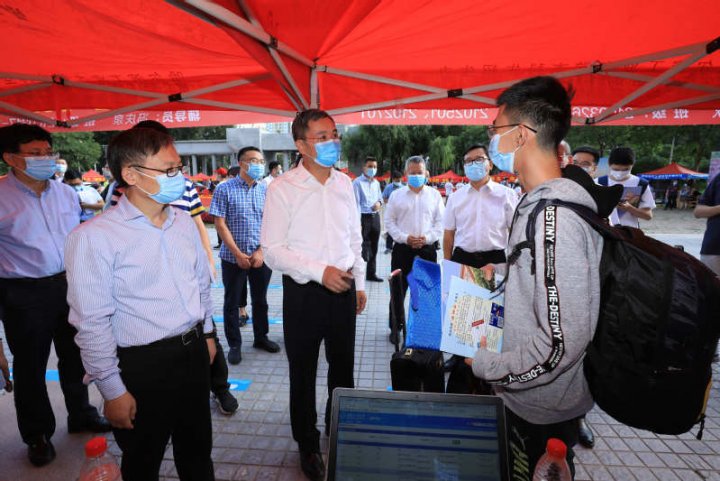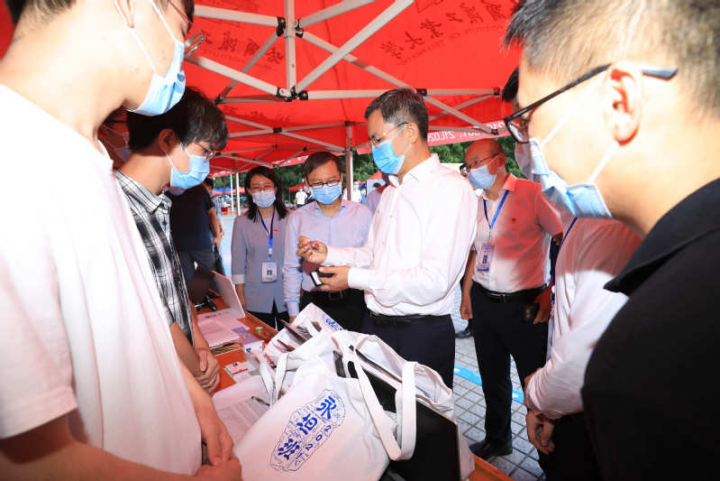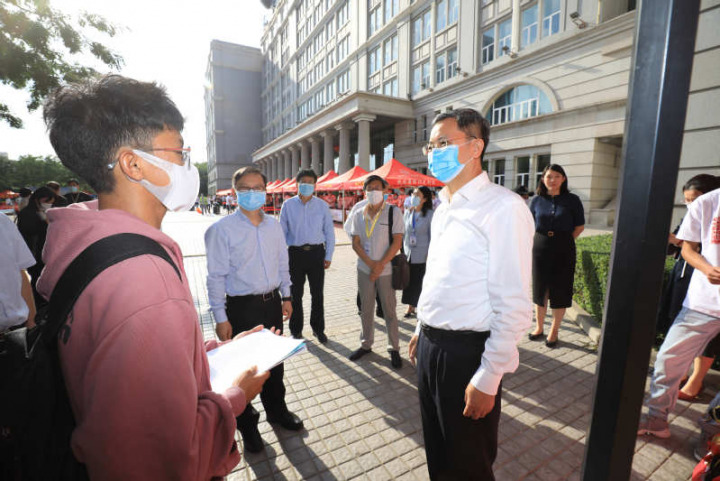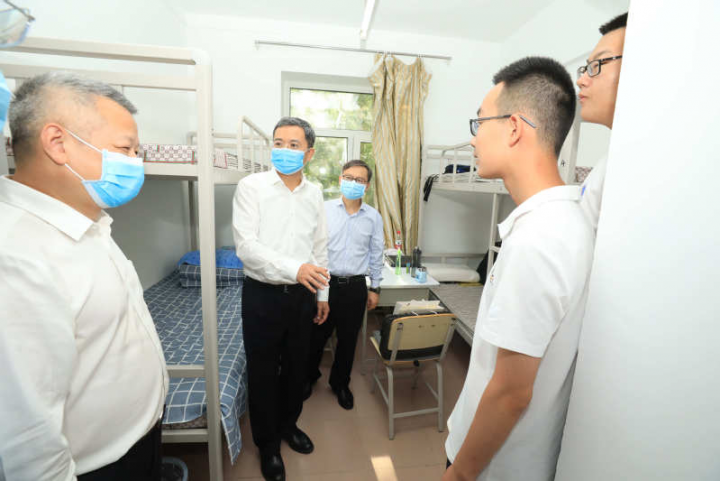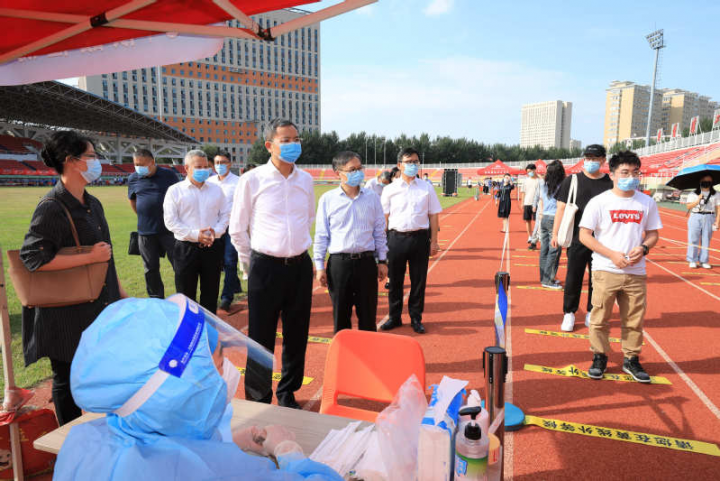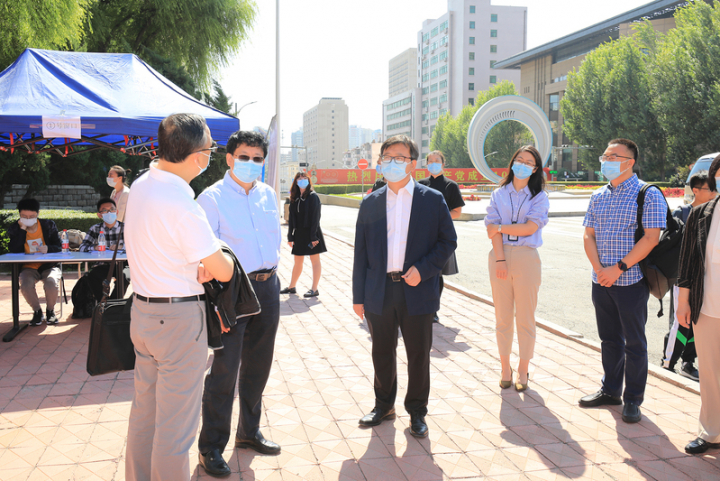 Photos about the visit