HIT News (Yan Minxing/Text, Xin Ran/Images) On October 23, Academician Liu Yongtan, also the Role Model of the Times and the class teacher of the 2021 Yongtan Class, held a talk with students in Room 609 of the Main Building on the second campus of HIT.
"It is my hope that you become talents of high aspirations, who will always bear the 'greatness of the country' in mind so that you will be able to share weal and woe with our county while China marches toward her second centenary goal," said Academician Liu. "It is also my hope that you are to keep pace with the times and strive forward to meet the needs of the country so that you can play a part in our country's development of science and technology toward greater self-reliance. In the process of helping solve the 'bottlenecks' in China's development, you should all be 'tide makers' in the tide of the times. "
    Academician Liu won a thunder of applause when his words were delivered.
In 2021, HIT established Yongtan Class, which was named after Liu Yongtan, the laureate of the 2018 Highest Science and Technology Award, China's highest scientific award, and the academician of the Chinese Academy of Sciences and the Chinese Academy of Engineering. This class aims to train and deliver leading talents in the field of electronic information for China in the fields of intelligent sensing and detection of new radar systems and new generation mobile communication networks. In September this year, the Yongtan Class welcomed the first crop of 27 "post-00" freshmen, with academician Liu Yongtan as the class teacher.
At the meeting, class monitor Gan Zhihong presented a progress report on the study, life and achievements of science and technology innovation of the class. "In the future, we will strive to become high-caliber innovative talents in electronic information by starting with little things and pursuing excellence in life and study," said Gan.
Teachers from the Department of Basic Education and the School of Electronics and Information Engineering were also present at the meeting.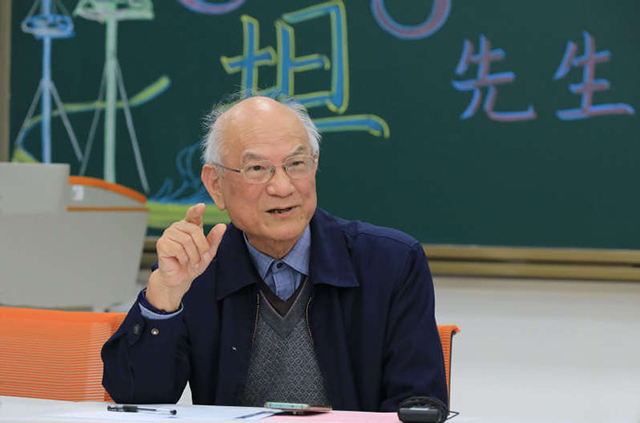 Academician Liu Yongtan makes remarks at the meeting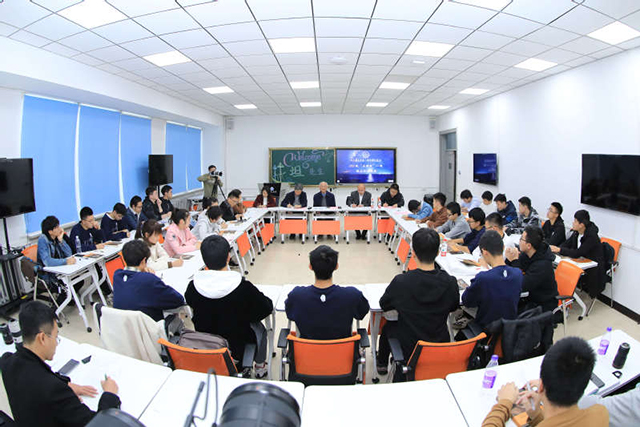 Photos from the meeting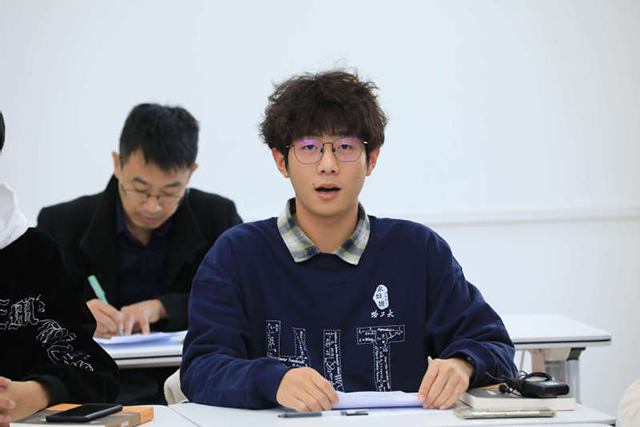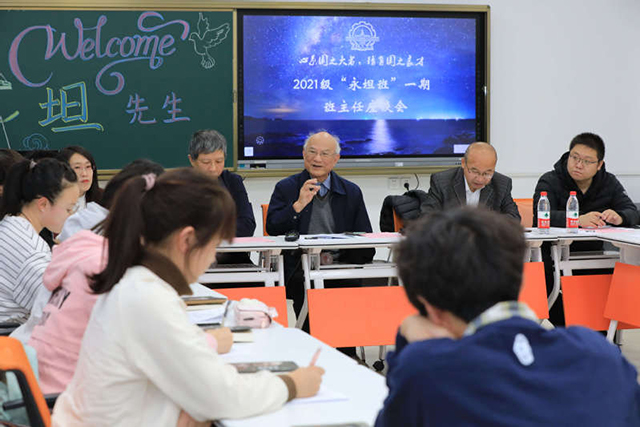 Academician Liu Yongtan talks with students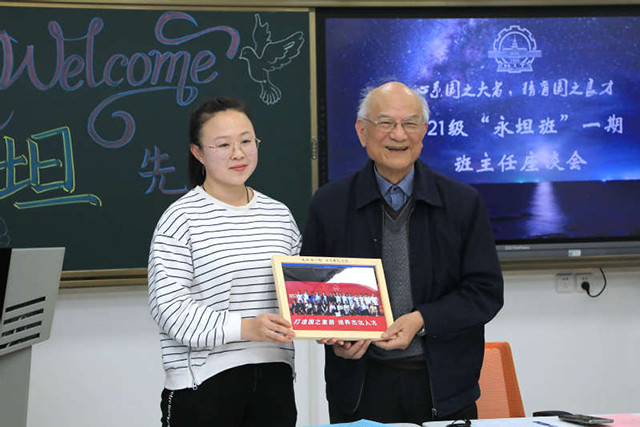 A student presents a gift to Academician Liu Yongtan
Students take photos of the Role Model of the Times medal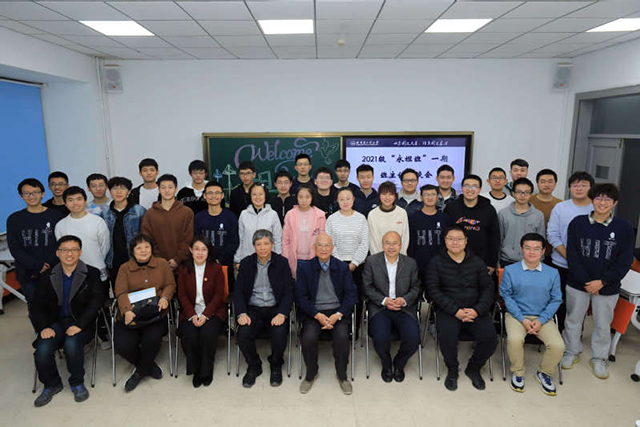 Group photo