Longing,
The first snow descends on HIT.
Yet,
So headily and mightily,
it greets us
that HIT is taken by surprise.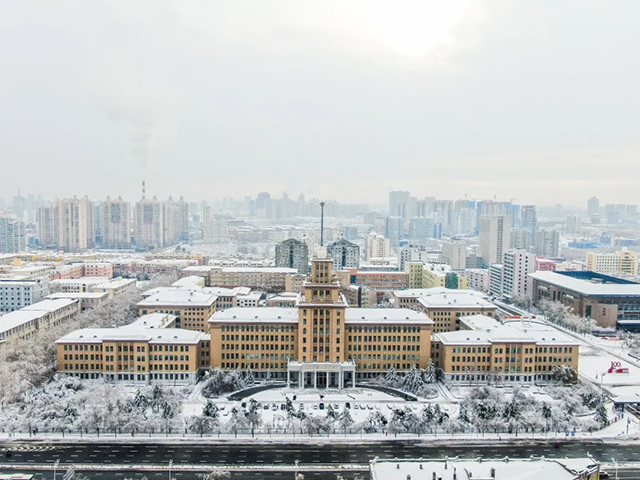 The institute
arranged emergency deployment,
and multiple departments
coordinates in an orderly manner.
After just one night,
the campus restores its loveliness and peacefulness,
and reveals its sweetness and tenderness
Let's enjoy it!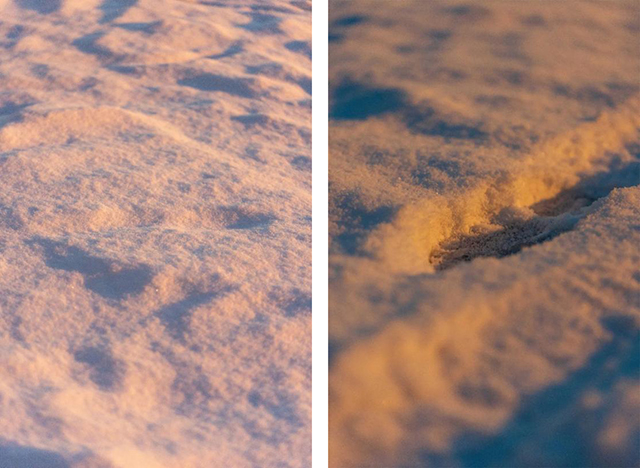 Click to view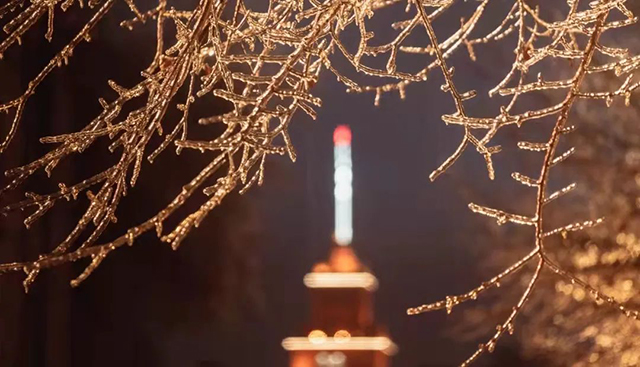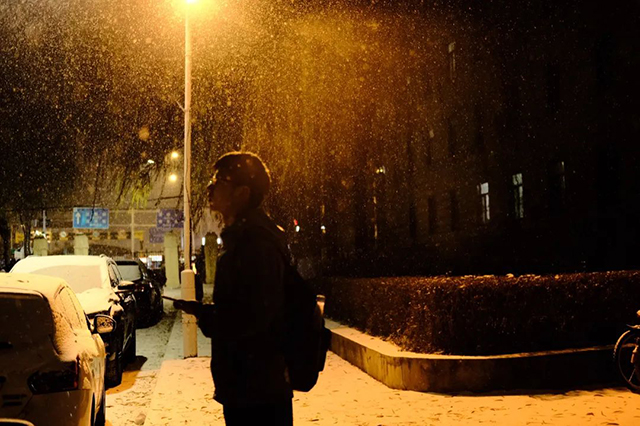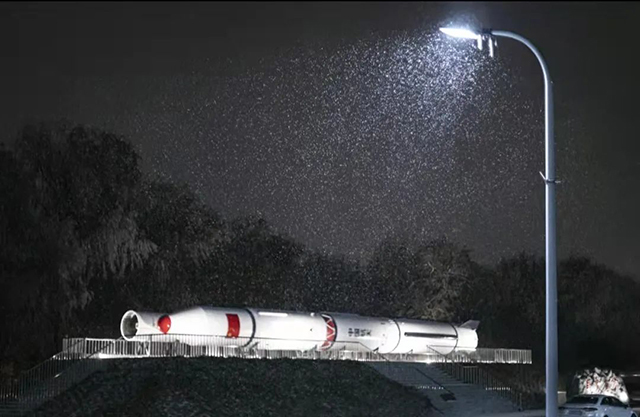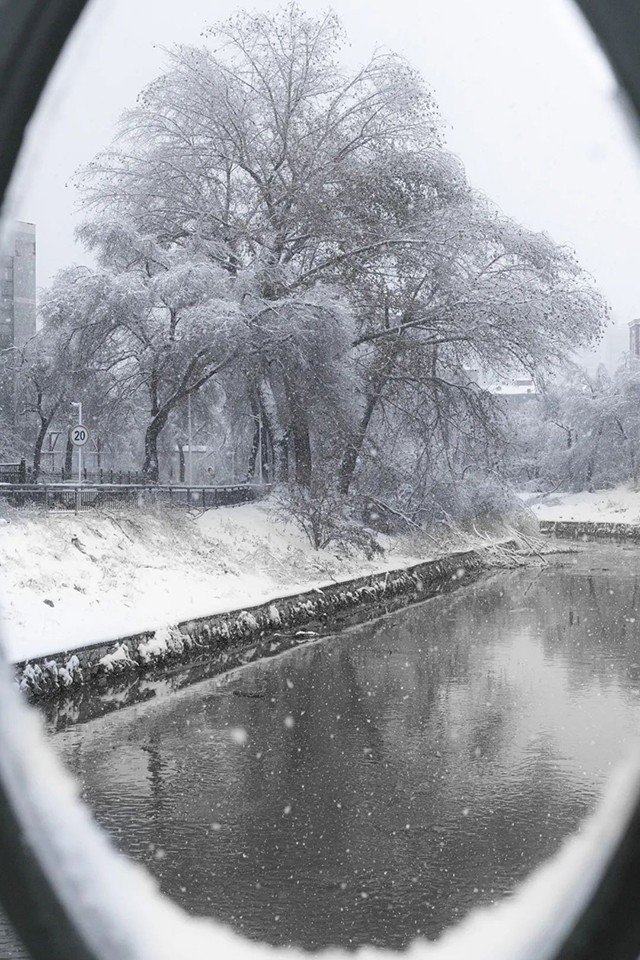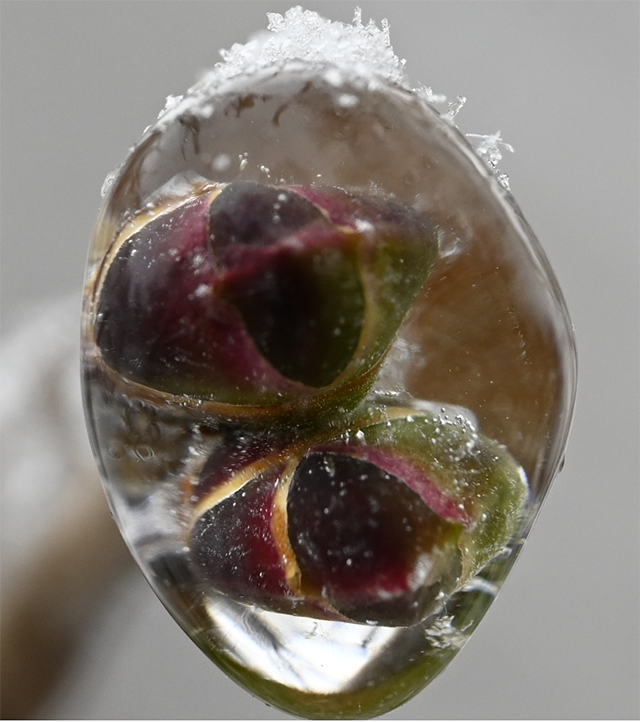 The sun awaits the snow,
and the lamplight embraces us.
All form  a picturesque starting point,
enkindling the enthusiasm of the season.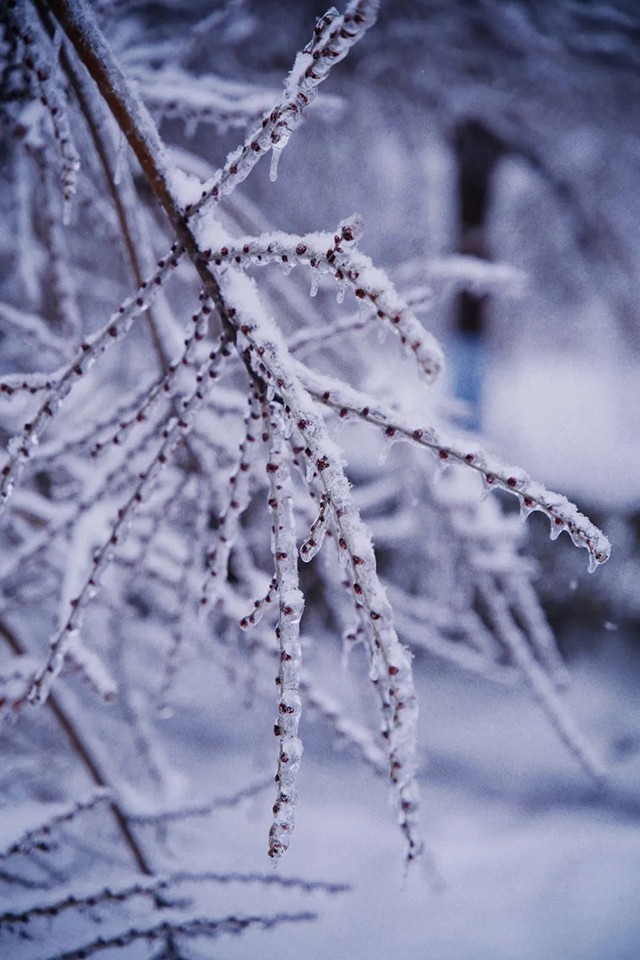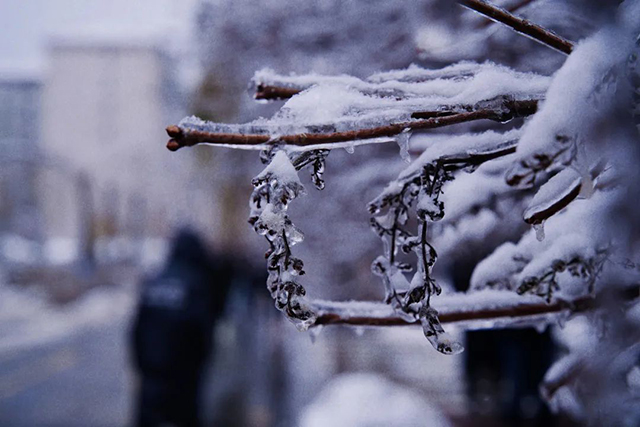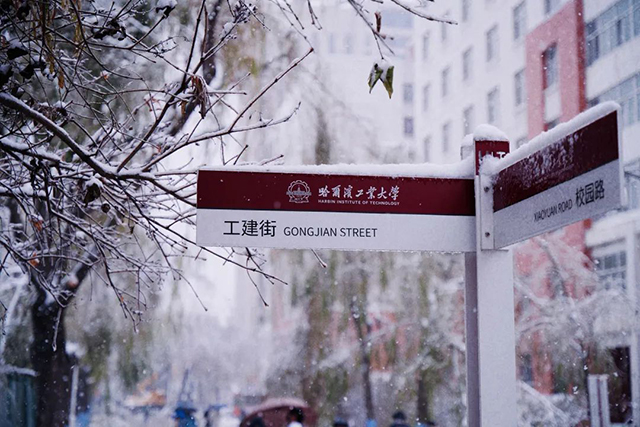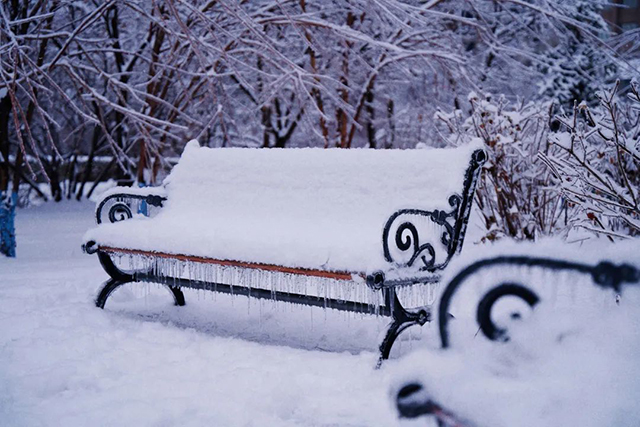 Snow,
Your coming announces the winter's arrival,
 illuminating the November of the city,
leaving brilliant prints in the passing time 
Snow is always full of youth,
being energetic and vigorous,
just like HITers,
being enthusiastic and courageous.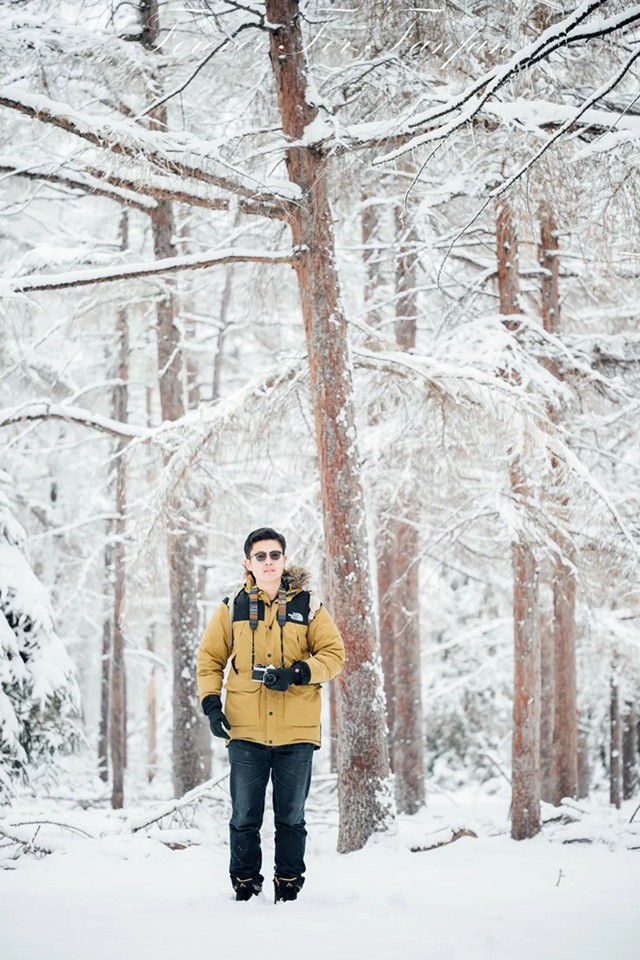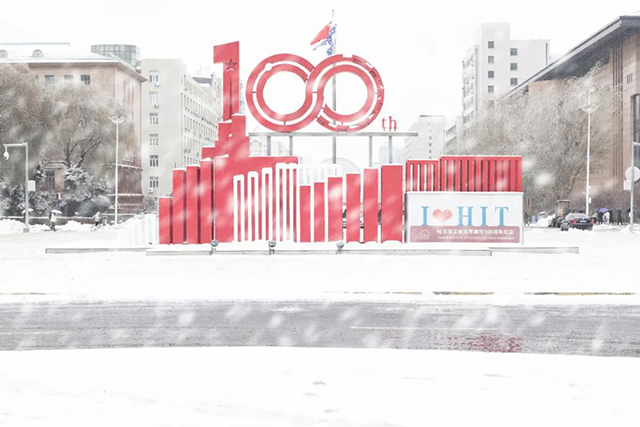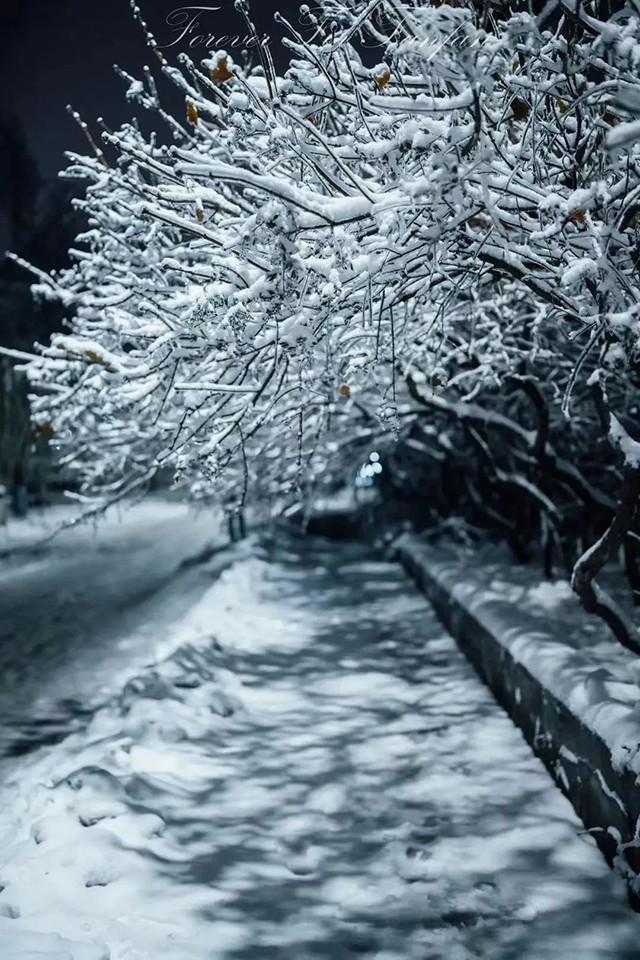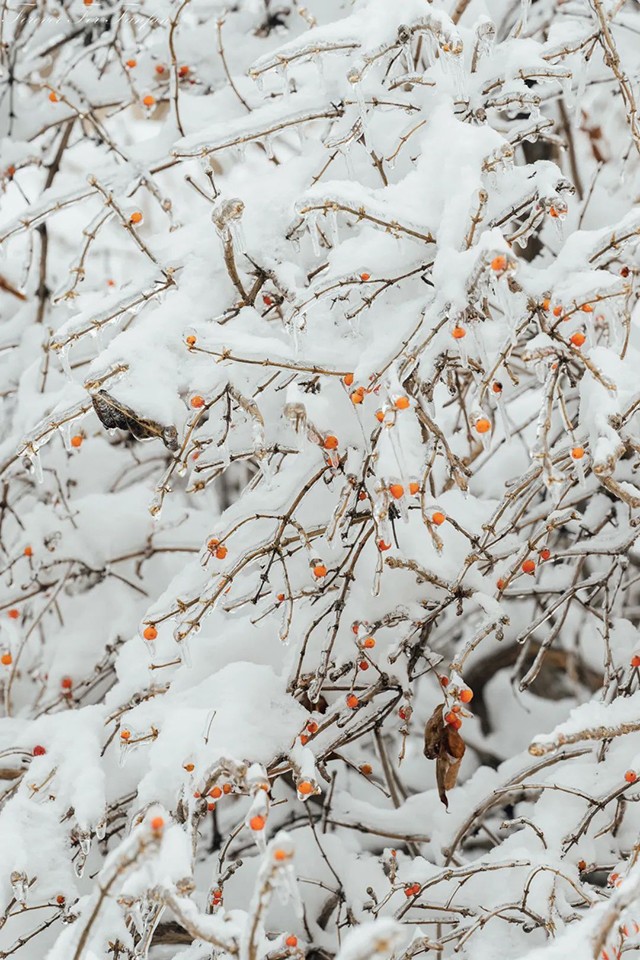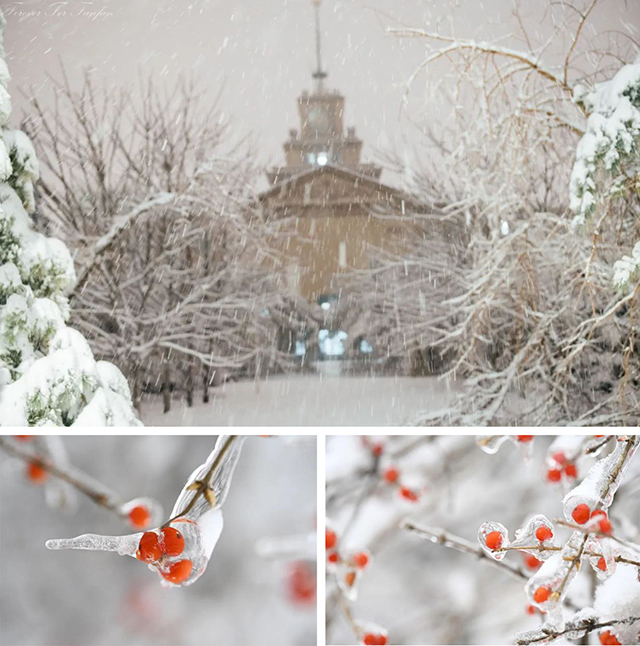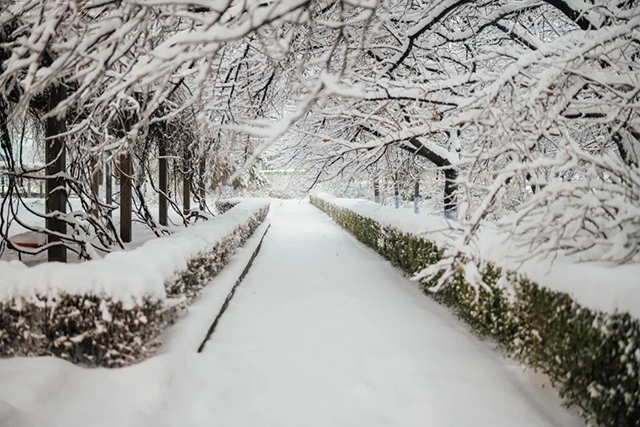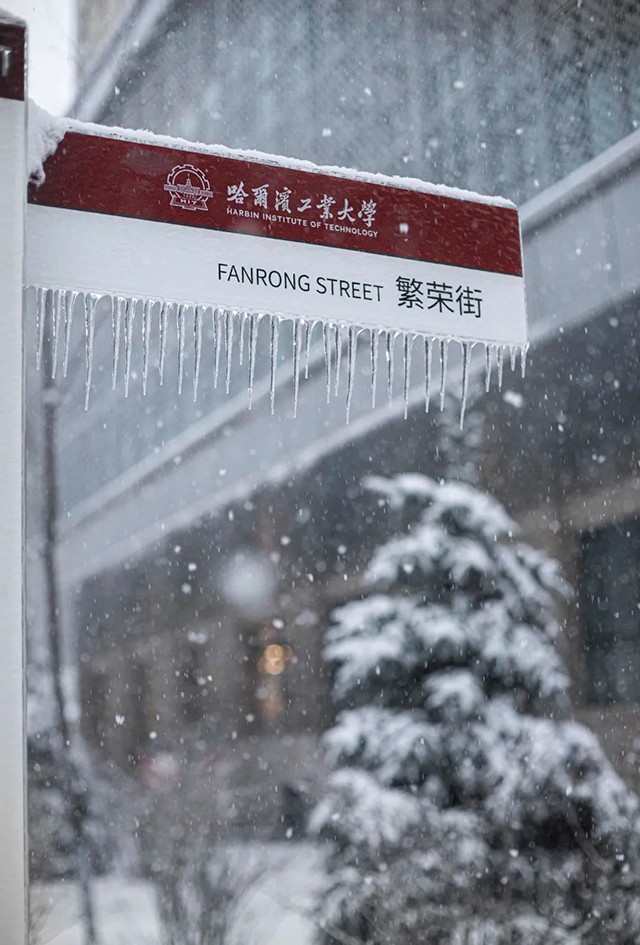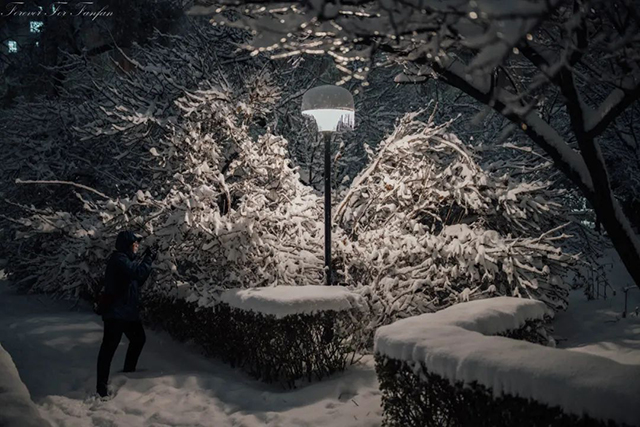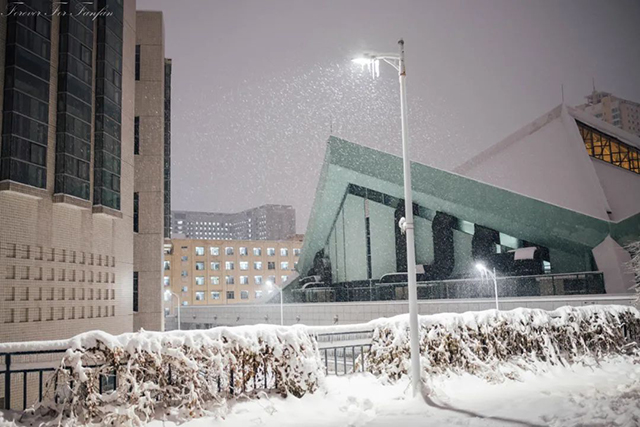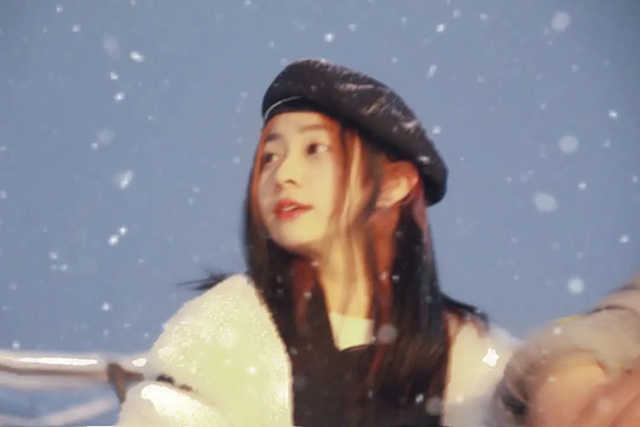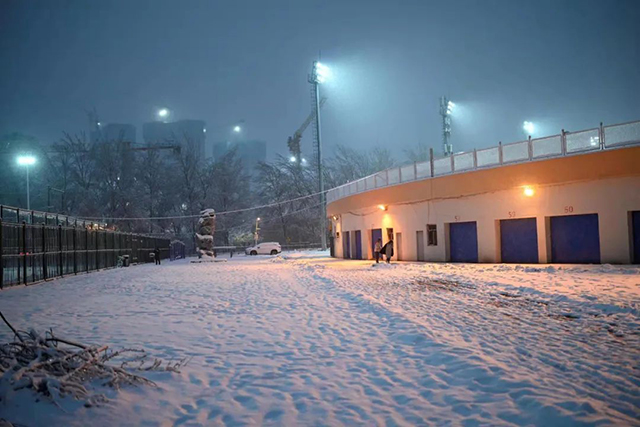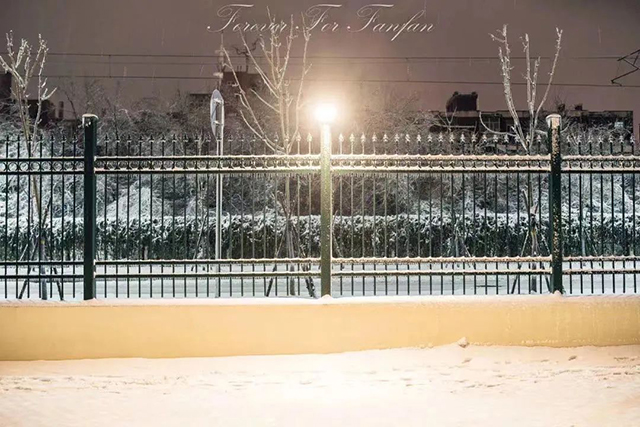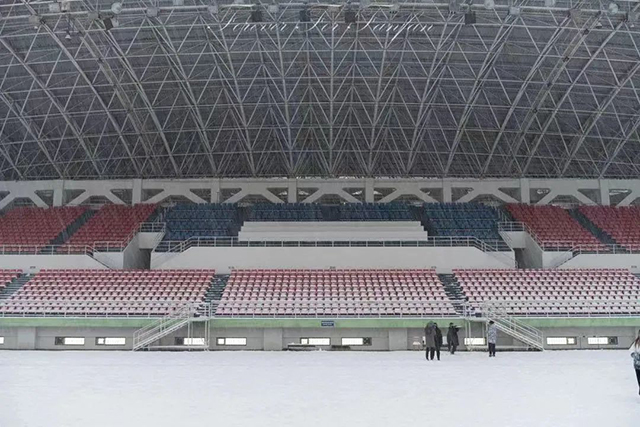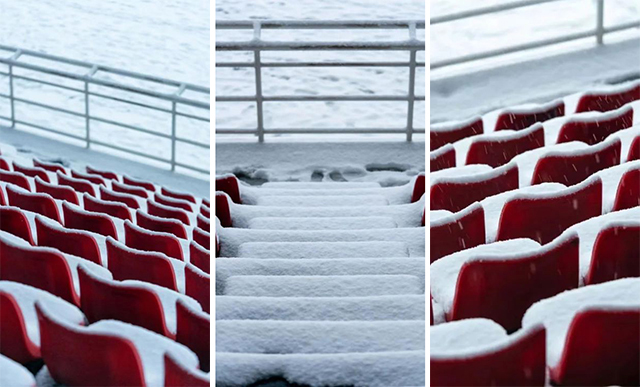 In these gentle days,
we enjoy the glistening snow at HIT.
In the most ordinary days,
we encounter the snow by chance.
Her unexpected fall
unfolds the upcoming story and scenery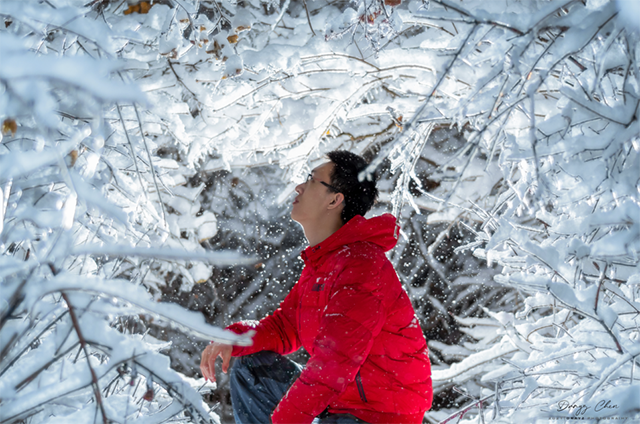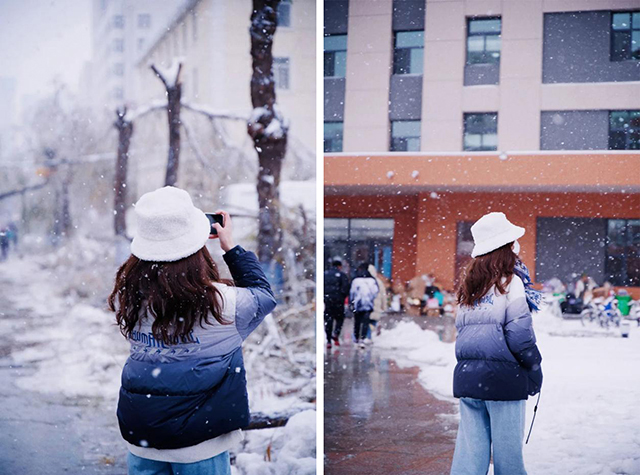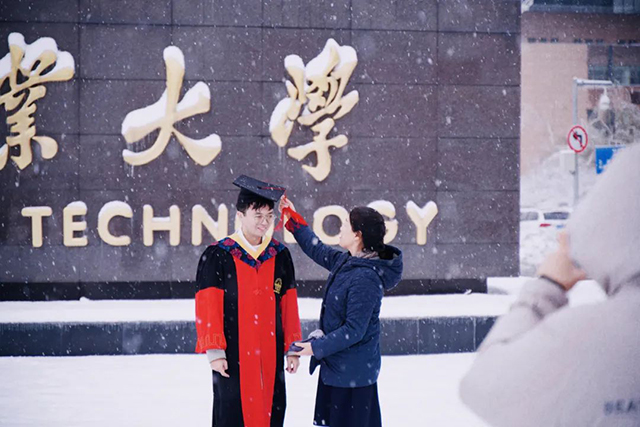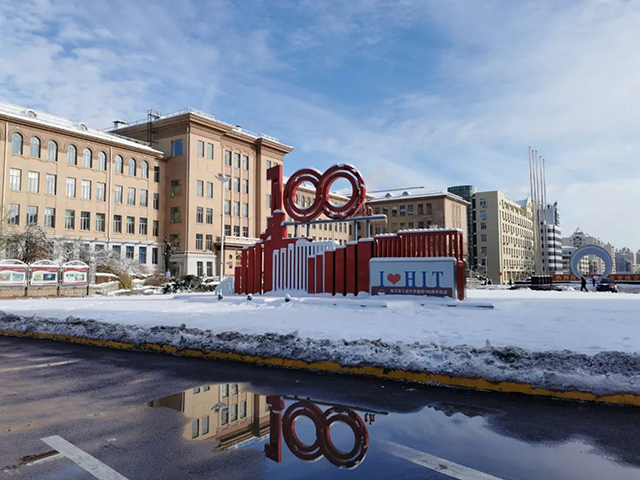 Snowflakes dance in the air.
Winter wind embraces the sunset glow.
White is intertwined with red,
forming the most romantic scene.
Snow murmurs to the wind,
dotting the world with glamour and flavor.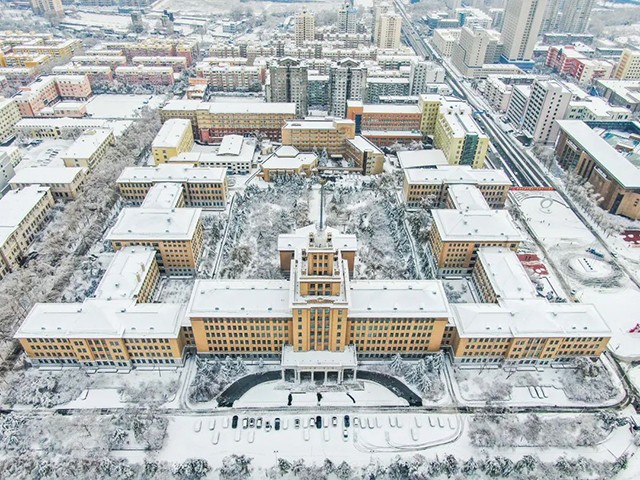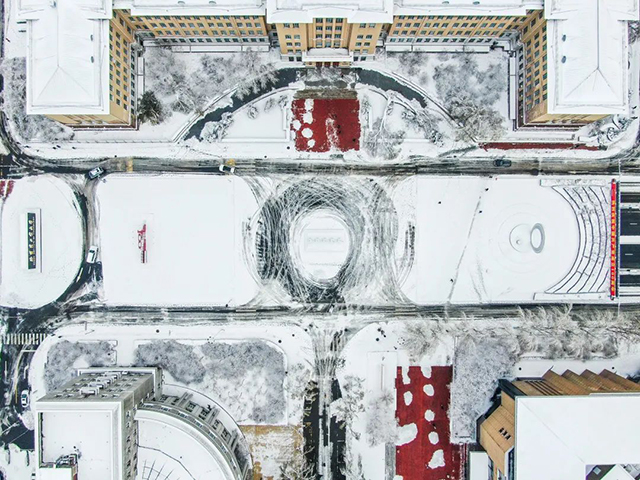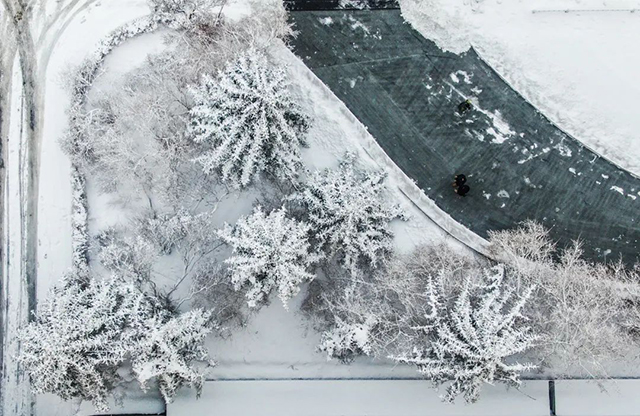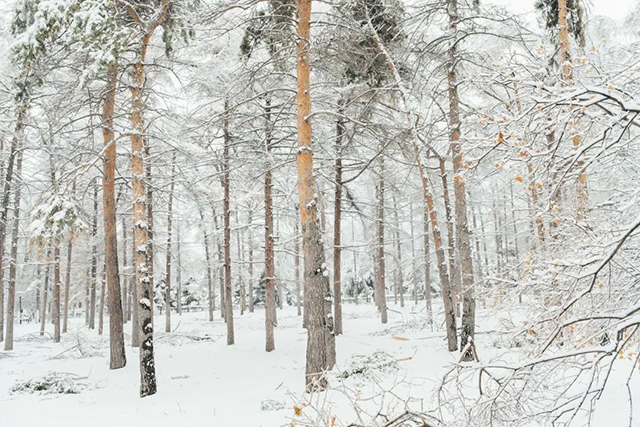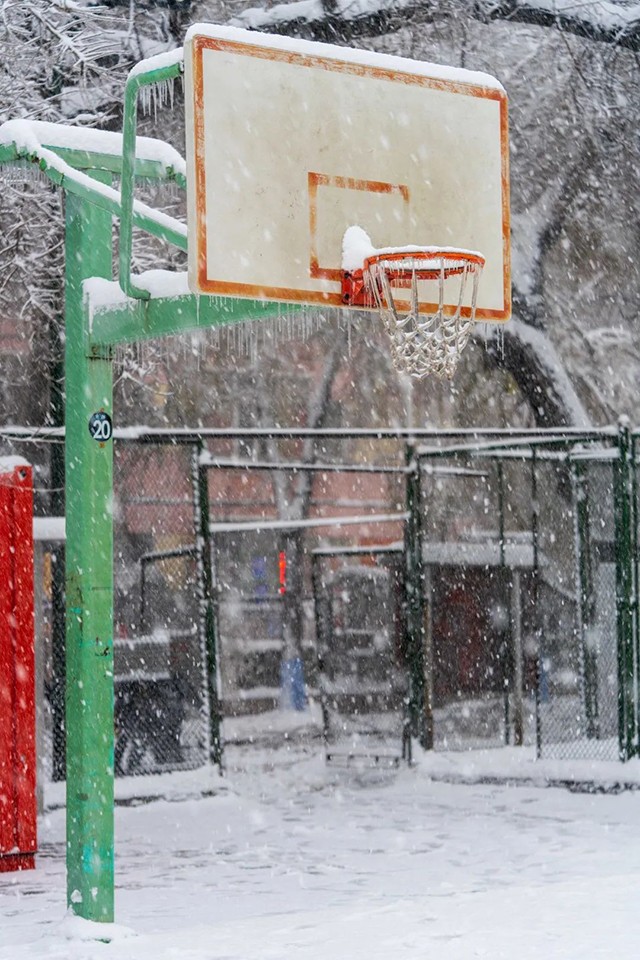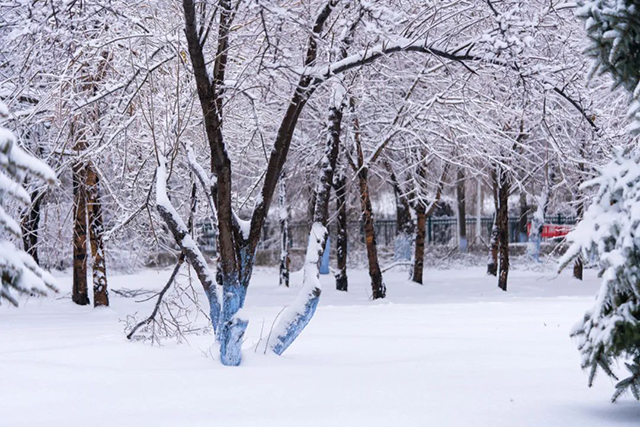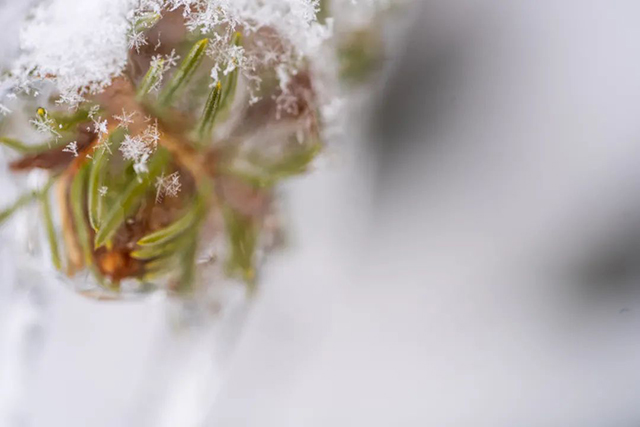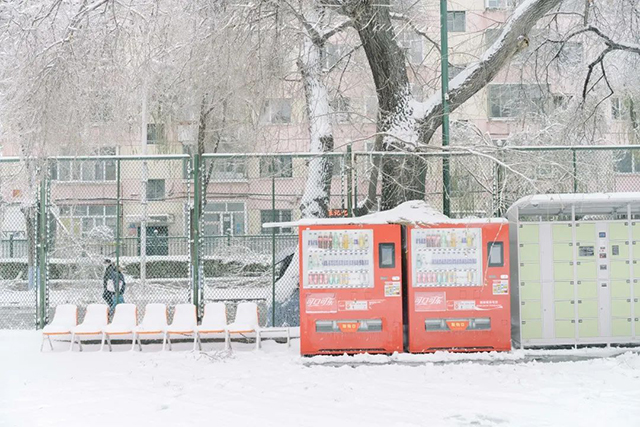 Sunset and breeze
encounter with the first snow,
silhouetted under the street lamp,
leaving the wind whistling in the night,
waiting for the next dawn.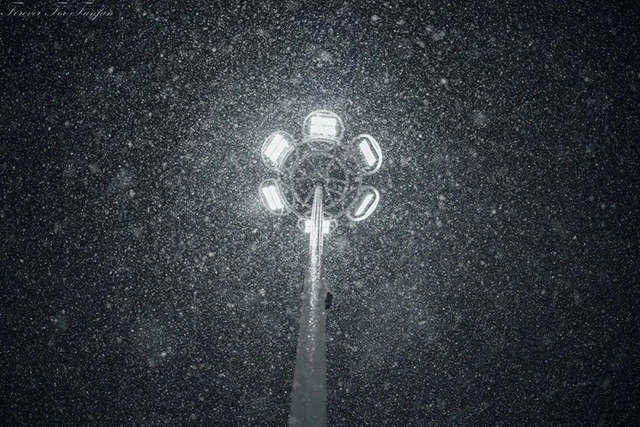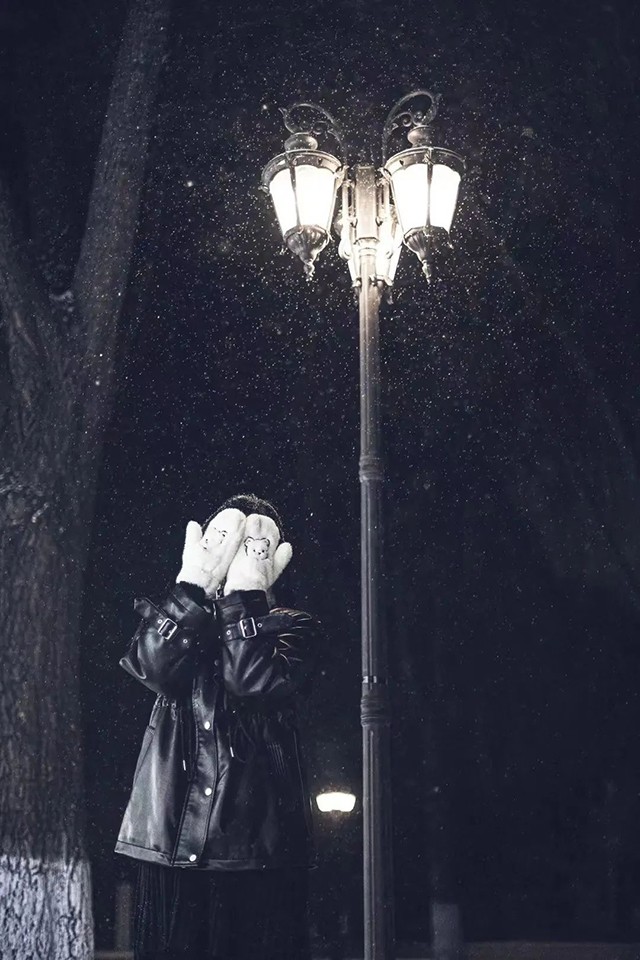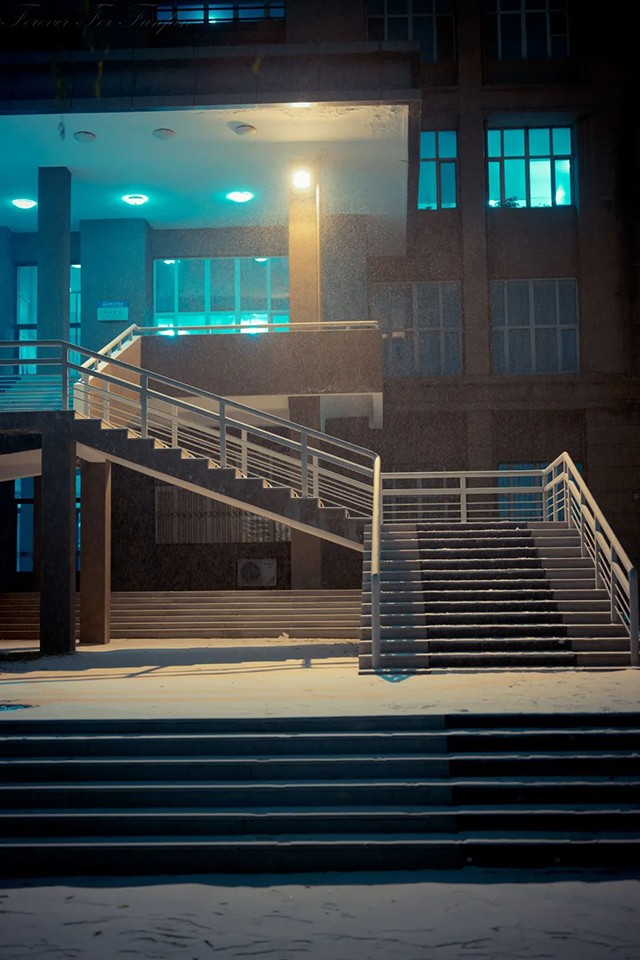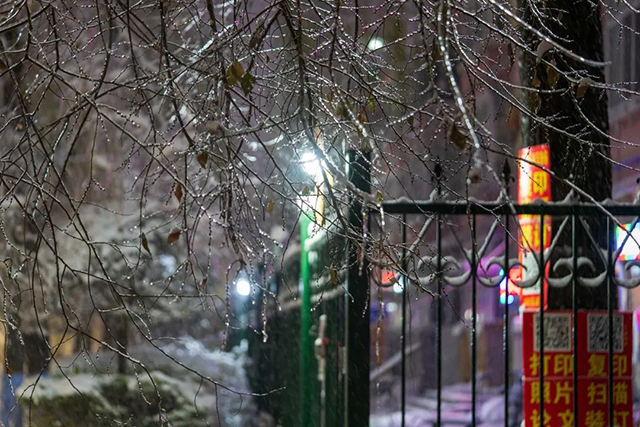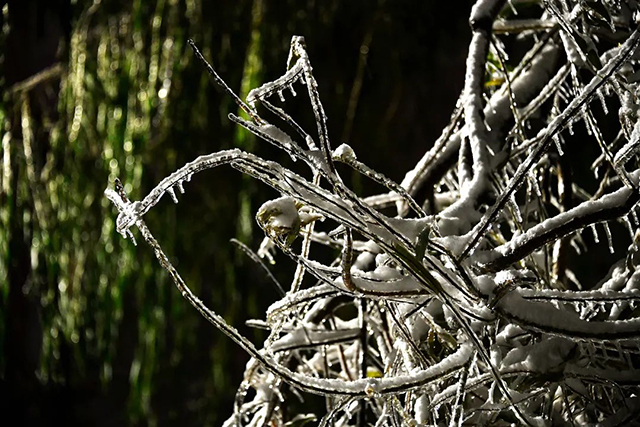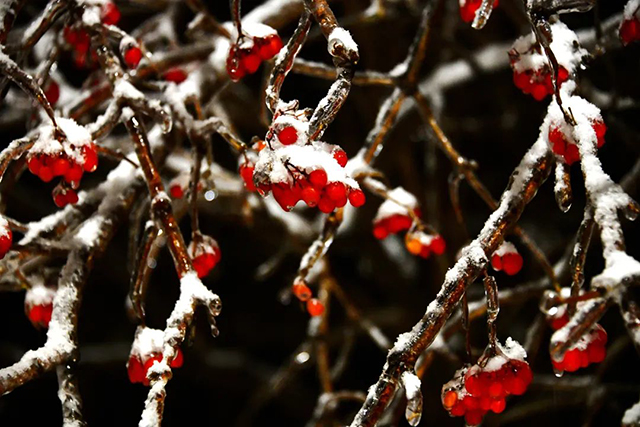 Enjoying evening breeze in early winter,
we walk on the moonlit campus.
Feeling the warmth of lamplight and shadow,
the trees opposite the bench gaze at the pedestrians,
and the approaching dawn feels the deep love of the snow.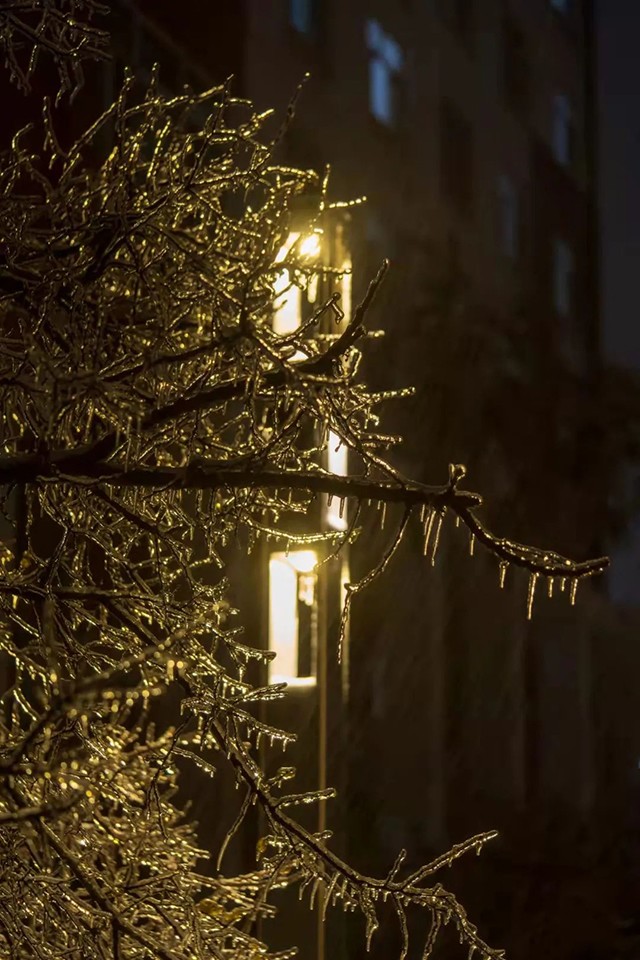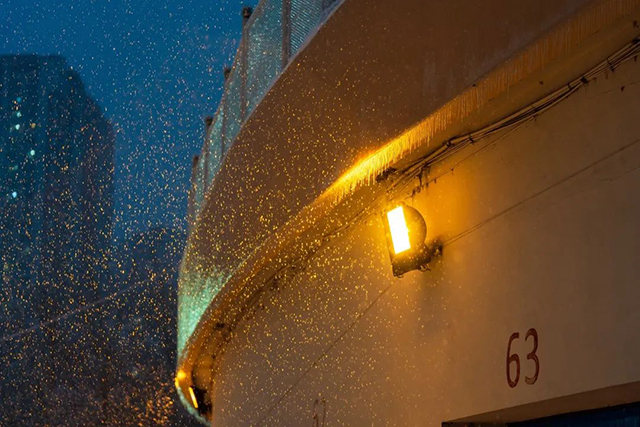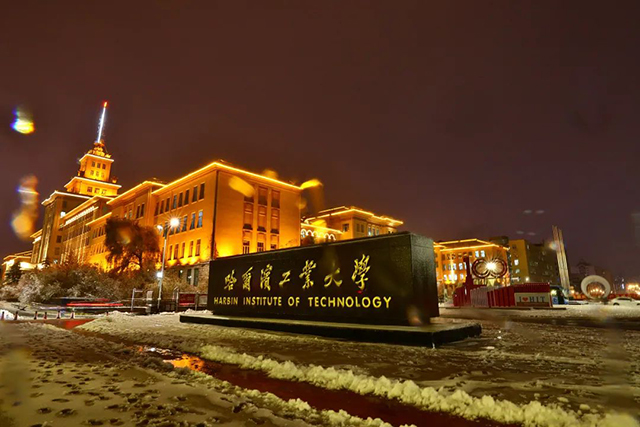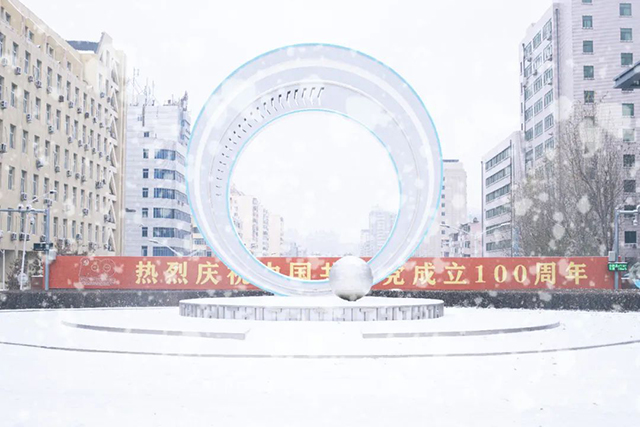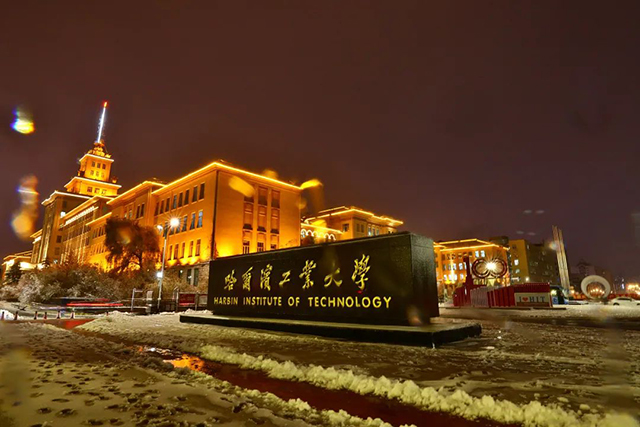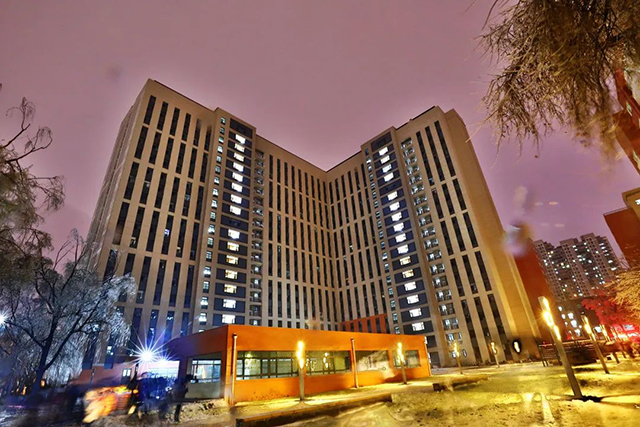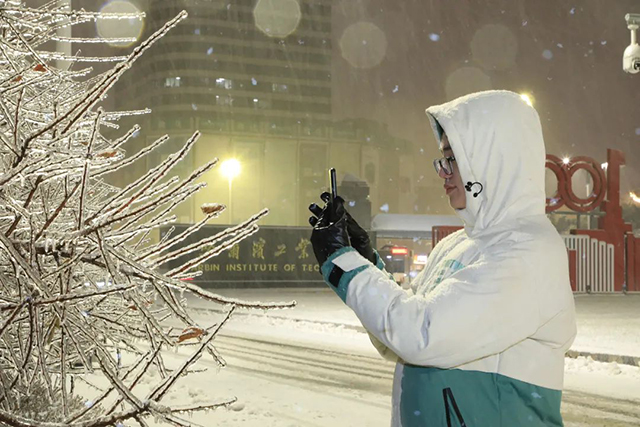 One falling piece of snow
is the indicative of the coming of winter.
The first snow and HIT,
after meeting, move toward the endless romance.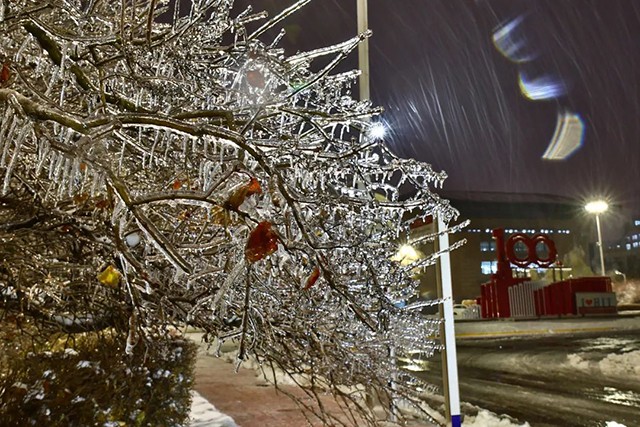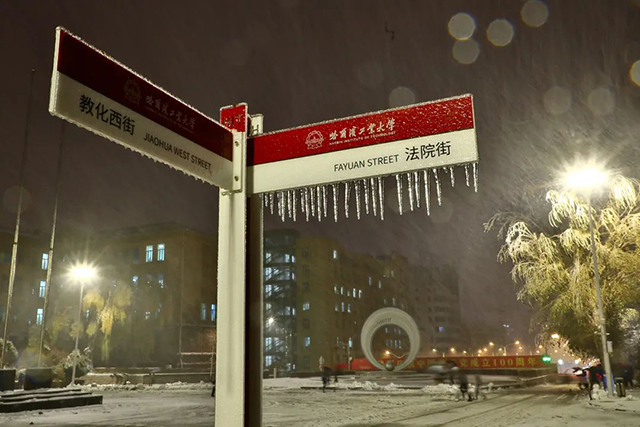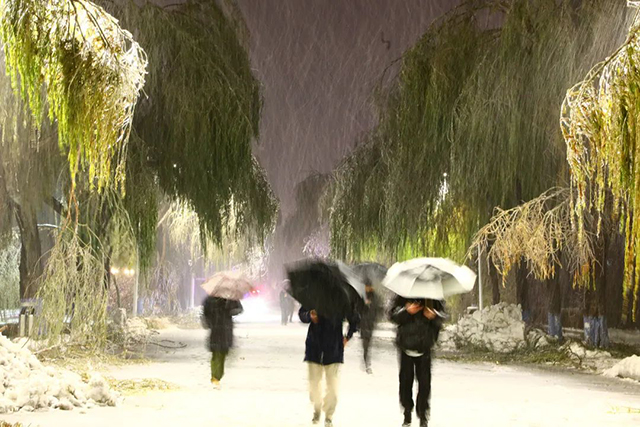 Snowflakes whirl in the crystal landscape,
expressing love for each other.
On this beautiful day,
they enjoy the company of HIT.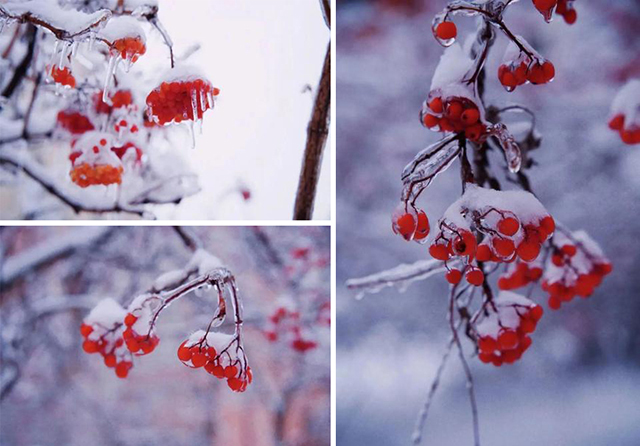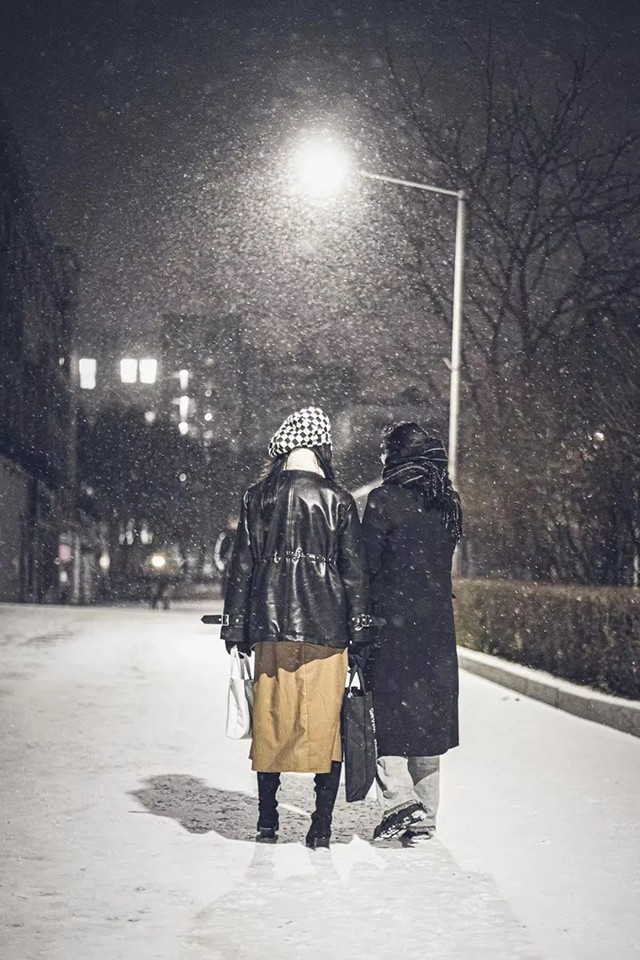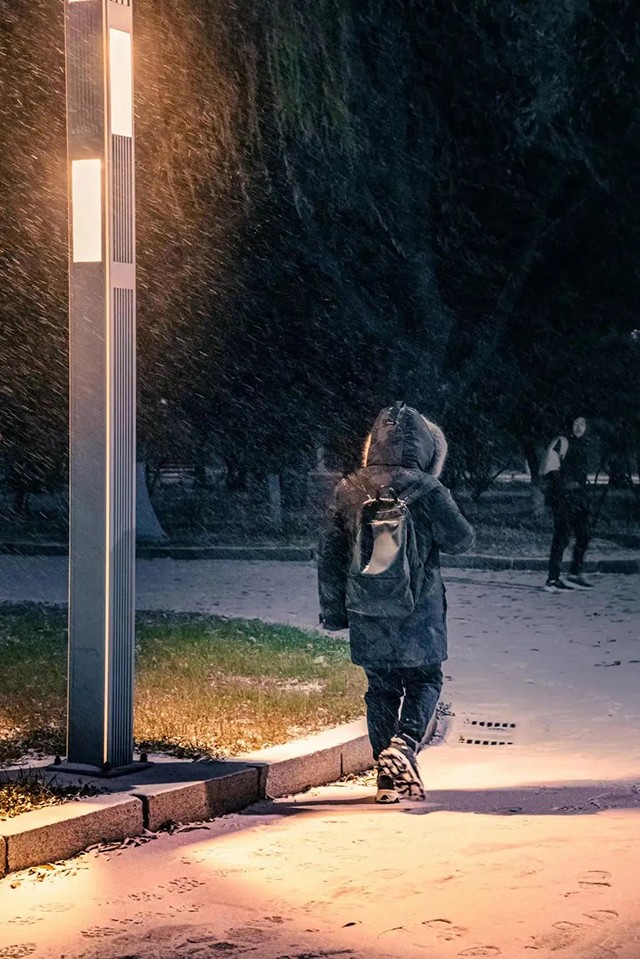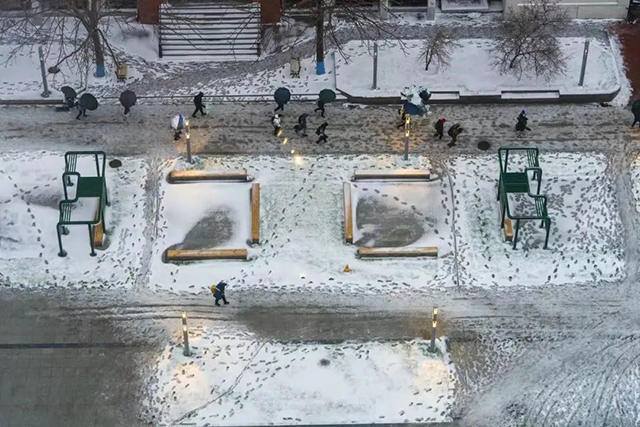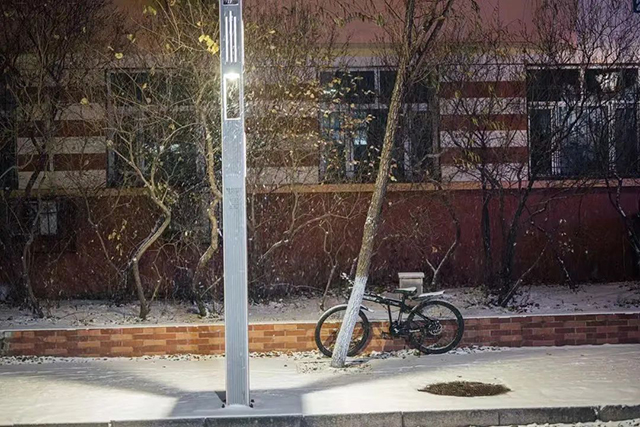 Snowman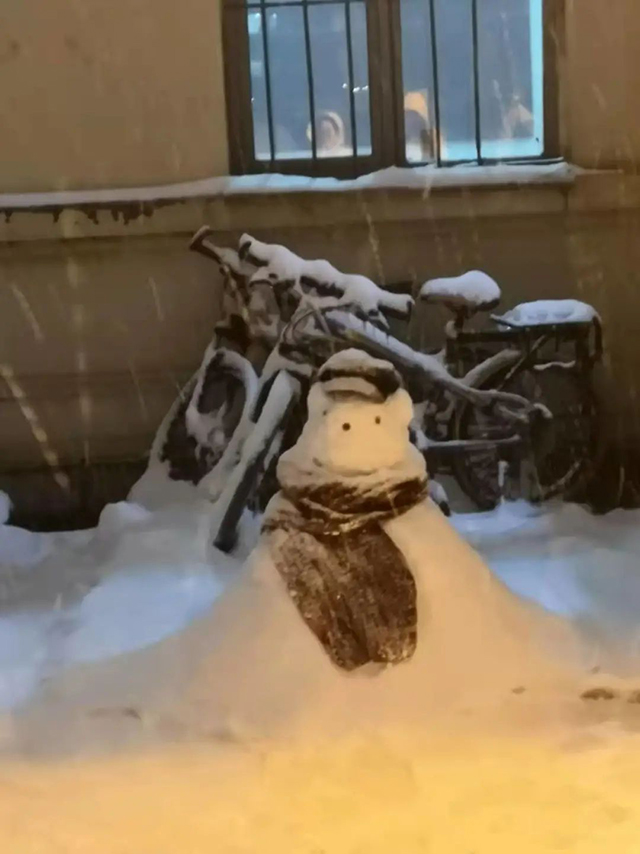 In a beautiful Waltz,
we raise our camera,
and stop our hurrying steps.
Looking back on the way,
we leave firm and calm prints in the snow.
Then we go on bravely,
confident HITers.