Assistant President Fan Feng Participated Forum of the Silk Road University Alliance
All Media of Harbin Institute of Technology (by Feng Yang). The 2021 Silk Road University Alliance Presidents Forum was held online on the afternoon of Nov. 19. Fan Feng, assistant president, delivered a keynote speech.
This forum was jointly hosted by Xi'an Jiaotong University, the secretariat of the alliance, and Polytechnic University of Milan, the rotating Chairman unit. Related affairs representatives and the leaders of 16 universities from 13 countries and regions, including the Chinese University of Hong Kong, Hong Kong Polytechnic University, Moscow Institute of Power Engineering, Pusan University and St. Petersburg University of Technology, attended the forum online. The participants exchanged their ideas on the responsibility and mission of universities, sustainable development goals, new initiatives to promote international student exchanges in the post-epidemic era, and university-enterprise cooperation, and put forward suggestions for the construction and development of the Silk Road University Alliance.
Relevant persons in charge of International Cooperation Department attended the forum together.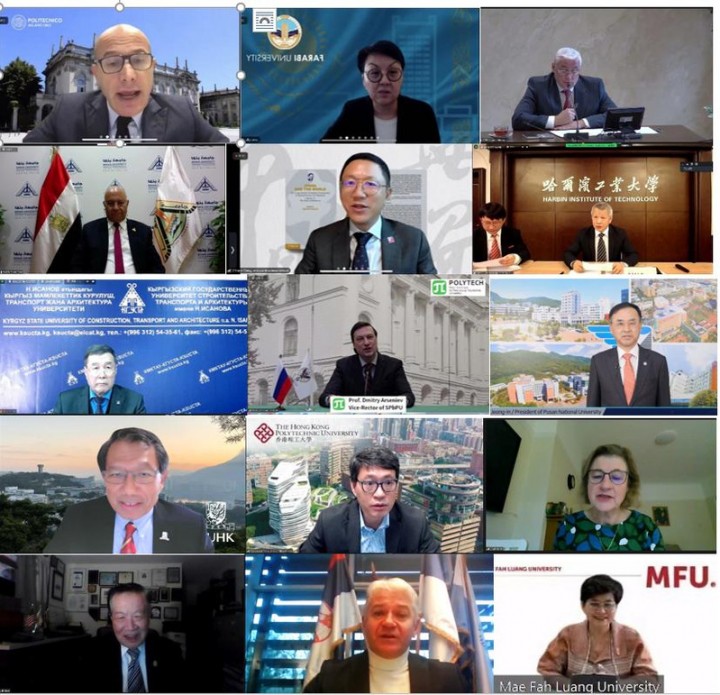 Edited by Liu Peixiang