Reported by HIT Media, Text by Wang Yin and Pictures by Yan Mingxing,Translated by Zhu Nanxi
On June 14th, Vice President Zhen Liang met with Leong Yu Man, the executive councilor of the government of Pahang State, Malaysia.
During the meeting, Zhen Liang presented an overview of the university's international collaborations and exchanges, as well as the history of partnership with Malaysian universities. She voiced a wish to strengthen the ties between HIT and Malaysian universities, extending a warm welcome to Malaysian students to pursue their studies at HIT. Further, she expressed her hope to foster more profound integration with Malaysian related cooperation units, focusing on areas like talent development and faculty exchange.
Leong Yu Man, on behalf of the Government of Pahang State, shared the rich educational and cultural resources of the state. She extolled the unique qualities and achievements of HIT and affirmed her support for deep-seated collaboration between Chinese universities and Malaysian universities. She also conveyed her eagerness to encourage Malaysian students to participate for exchange programs at HIT.
The meeting was attended by officials from the International Cooperation Division.
The delegation had a tour visit to the HIT Aerospace Museum after the meeting.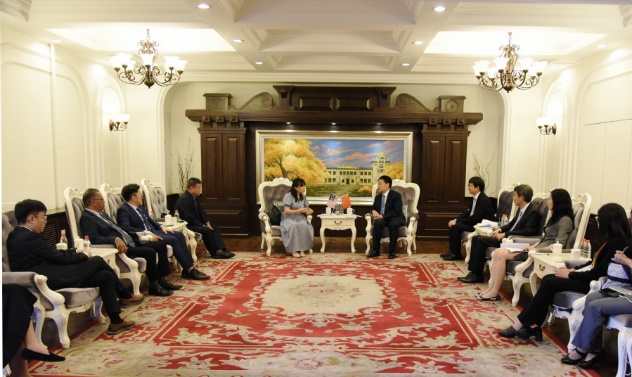 Meeting scene
Group photo