HIT's School of Management, an AI team from the School of Computer Science and statisticians from the Department of Mathematics work together to form the discipline of Big Data and Management Science, which makes use of resources at all HIT campuses.
This discipline at HIT addresses China's most challenging social-economic problems, such as operational optimization in equipment manufacturing and implementing information systems for key projects, including the Three Gorges Project, a hydroelectric dam. A research center for Big Data and FinTech Innovation was started in 2013, focusing on big data analytics, computational finance, internet finance, and block chain. Qiang Ye, Center Director and Dean of the School of Management, studies issues that arise in the field of emerging financial services. Using data from search engines and social media, Ye's team found new behavior patterns in investors, which contributes to evolving theories in finance in the era of information technologies.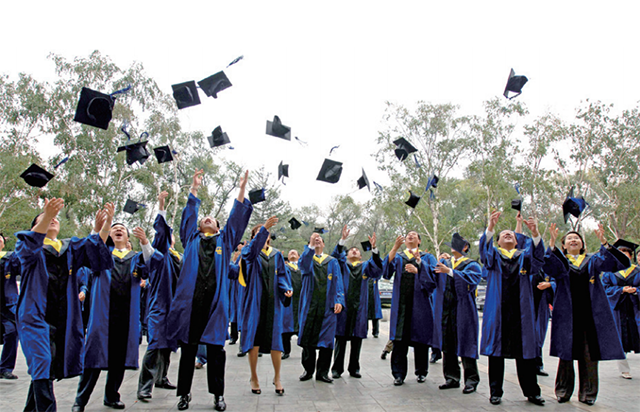 EMBA students in their graduation ceremony.
In 2013, Doug Vogel, a former president of the Association of Information Systems, joined the School of Management. He established the eHealth Research Center to explore health sector challenges caused by demographic changes, such as an aging population. One research project at this center, for instance, showed how physician-driven information and communication technologies (ICTs) can improve the wellbeing of patients with chronic diseases and even improve the patient– physician relationship.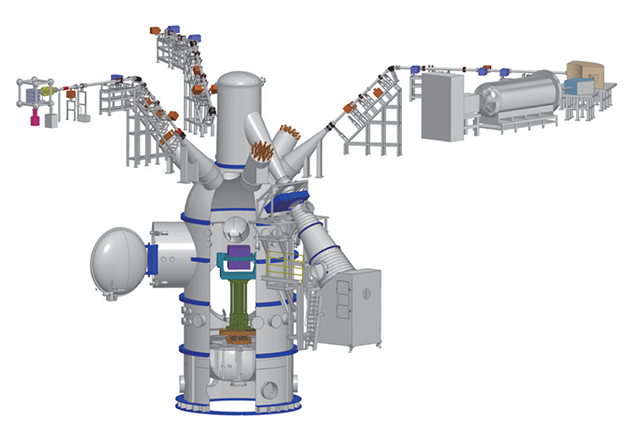 Comprehensive Space-Radiation Environment Simulator
In this HIT discipline, scientists also investigate and teach various aspects of finance for students, many learning opportunities exist in big data and management science, and new ones are being added. In 2018, for instance, HIT started its FinTech (finance and technology) MBA program in Shenzhen. Also, new majors for undergraduates—such as big data management and application, computational finance,and others—provide more choices for students beyond the traditional tracks.